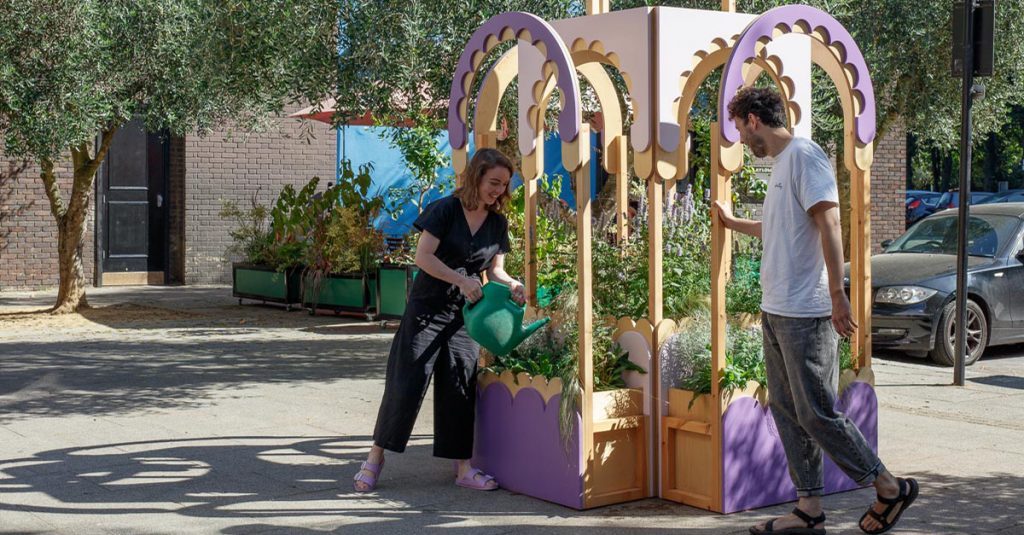 The Wildian – a vibrant new planted intervention by emerging architects Fran Kirk and Patrick McEvoy – has been unveiled on Golborne Road in West London, as the result of a commission by the London Festival of Architecture, Discover South Kensington and Royal Borough of Kensington and Chelsea.
Sitting alongside the popular South Ken Green Trail, which was installed along Exhibition Road this summer, The Wildian draws its inspiration from the extravagant designs of Victorian terrariums, which were originally known as Wardian Cases. These were invented by botanist Nathaniel Bagshaw Ward in 1829, and gained popularity in Victorian London where they evolved into elaborate display cases for celebrating and showcasing growing plants in the polluted city.
Forming a critical part of the RKBC's Bee Superhighway, Fran and Patrick's design for the installation centres around attracting and nurturing pollinators, with the structure painted shades of purple, a colour that is especially attractive to bees and a curated assortment of plants and wildflowers.
The Wildian was designed and constructed with the help of Prewett Bizley Architects, Meanwhile Gardens and EWM Bespoke Interiors.