Every year the LFA has selected a theme to reflect the state of the world and the industry as well as shape the direction of the festival. And each year our amazing community of event organisers put on events which respond to that year's theme.
Having a theme means that the vast majority of our events are unique, timely and relevant – and have been created especially for the festival.
Now is your chance to propose the theme for LFA 2023.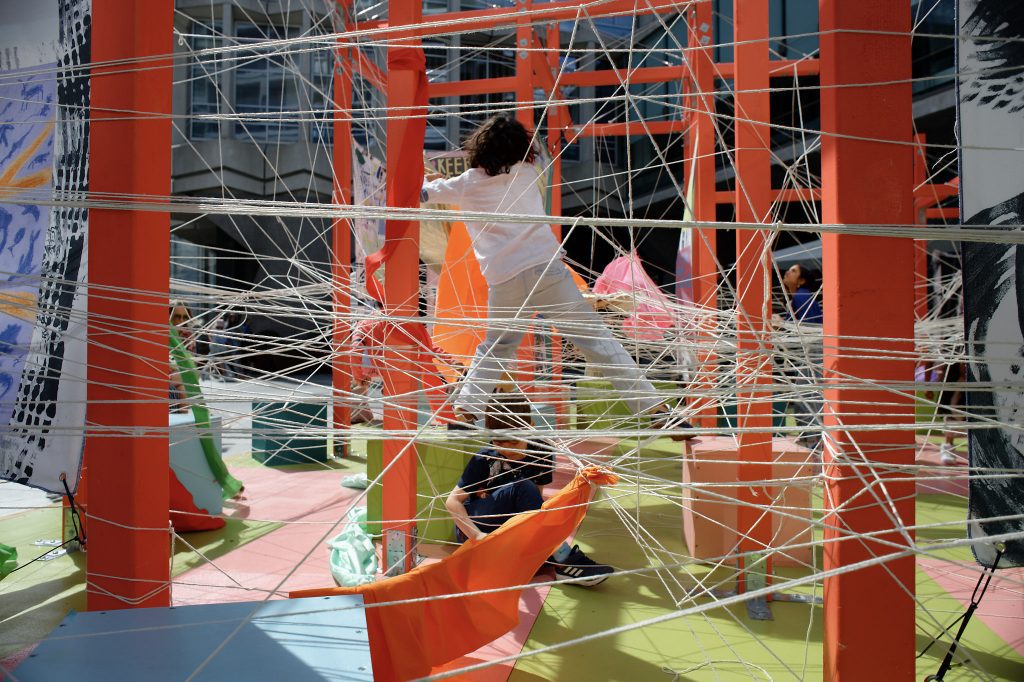 Wiggle Wonderland, Mile of String at LFA 2022 © Jon C Archdeacon
The LFA has a mission to make architecture more accessible and open. Expanding on this idea, for the first time in 2021 we opened up the process and asked our community of both existing and new event organisers to propose a theme for the festival. Following an open call, the Curation Panel chose the winning entry – selecting 'act' as the theme for the 2022 festival and 'care' as the theme for the 2021 festival.
Following the enthusiasm and success of the theme open call, for LFA 2023 we are again opening up the process of proposing the theme for the festival. Our Curation Panel and theme will be announced in October.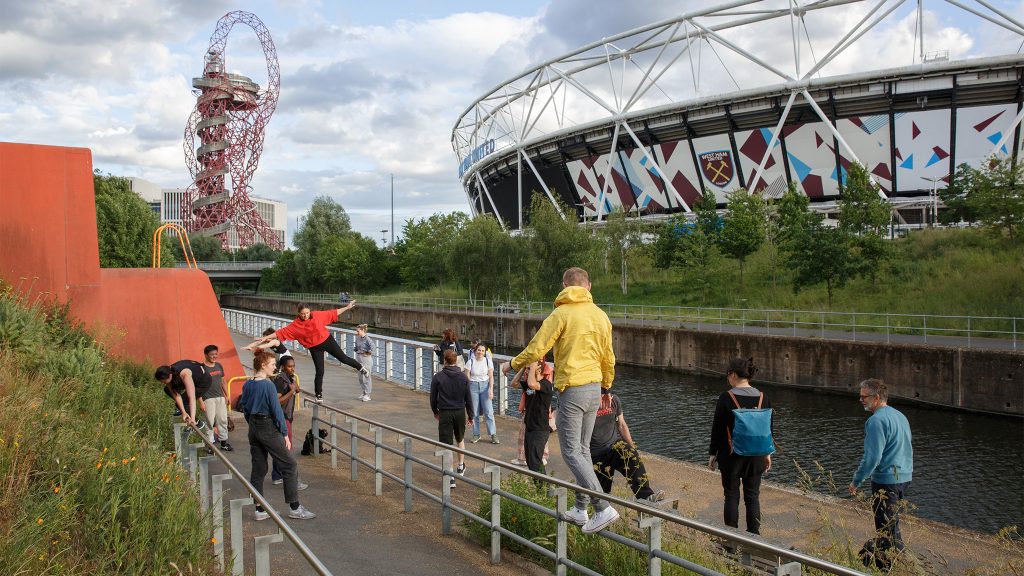 Olympic Park Parkour by LDA Design at LFA 2022 © Luke O'Donovan
So what makes a good theme? 
We're looking for potential themes that are relevant and timely to the discussion of architecture in London, and which will be particularly relevant in June 2023.  We want a theme that allows the widest possible audience to engage in the discussion about architecture and our city. The theme should allow both the profession and wider public to engage in the festival by attending events. And for those who want to get more involved, staging their own events. 
What are the most pressing ideas that architects should be thinking about? What problems are the public hoping architects will solve? What are the challenges London faces with it's buildings? And what should we be celebrating?  There are serious issues to be considered and debated, but how can the theme let people have fun too? A festival is supposed to be a celebration after all! 
Our previous themes have been: Act in 2022, Care in 2021, Power in 2020, Boundaries in 2019, Identity 2018, Memory in 2017 and Community in 2016. You can read more about the history of the festival here.
The deadline for submitting a theme idea is 29 August 2022. Our 2023 theme will be announced in October, shortly followed by our call for events. 
How to propose a theme
Whether you've previously run events for the LFA, or are interested in doing so in the future, we're keen to hear your ideas for our next theme.
Theme proposals can be submitted from within the LFA account.  Existing LFA event organisers can log on to the LFA website using their LFA account. From the account section, just click 'propose a theme'. Those who are new to the festival can create an organiser account for free on the website (you'll need this if you want to run an event in the future). You only need one account per organisation. If a number of people from your organisation want to submit a proposal they can do so from your organisers' account. The LFA team will approve each account within 24 hours, and you'll then be able to propose a theme.
If you're not part of an organisation you can also create an account in your own name.
You'll then just need your theme and a short paragraph explaining your proposal. If you want, you can also submit a photo or drawing which illustrates your theme.
Our Curation Panel and theme will be announced in October.
Deadline for submission 29 August 2022.