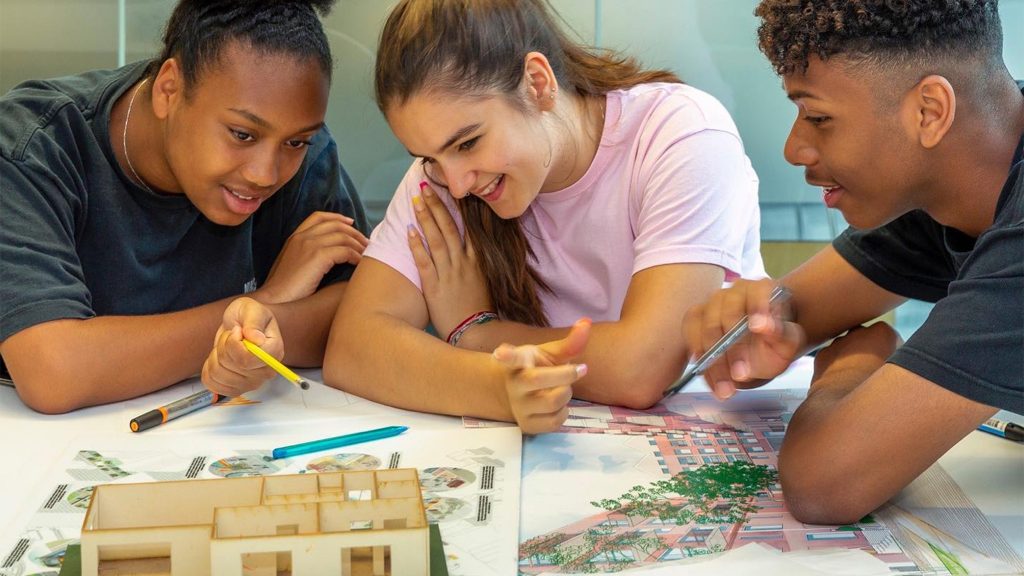 LFA's mission has always been that of diversifying London's built environment, as well as supporting and discovering new talent, with a particular focus on giving access to the profession to individuals and groups from underrepresented backgrounds.
For this reason, we're thrilled to have Sally Lewis, architect and urban designer, and founder of Stitch Architects, on board as LFA Committee Member. Sally is also the founder of The London Neighbourhood Scholarship (LNS): a London-based charity that promotes a more socially aware and diverse built environment in London through investment in the architectural education of young Londoners.
The LNS directly tackles the architecture profession's lack of diversity by awarding architecture scholarship to disadvantaged young people from across London, providing the financial means and support for young, aspiring architects to successfully perform on a level playing field with their peers.
The LNS offers scholarships of £30,000 to students studying an undergraduate architecture degree in London. The funding is targeted at individuals from low-income families and aims to increase diversity in the built environment industry.
The LNS helps organisations deliver tangible and measurable social value in London's neighbourhoods by:
Administering a scholarship of £10,000 per year for 3 years to support a student through a degree in architecture (Part 1) at a London school of architecture
Promoting the opportunity to young people and schools in the specific London community, neighbourhood, or borough the organisation wishes to support
Building relationships with local schools and colleges in the area to inspire young people through career talks and advice about architecture
Identifying ambassadors to help support the LNS student by offering mentoring and work experience opportunities over the 3-year degree period
Providing progress reports to the project team as evidence of their social value contribution to the community and investment in the student
Applications are now open and will close on 8 July 2022. Shortlisted candidates will be notified in July, with interviews being held in July and August 2022. Successful candidates will be notified in August, with scholars being confirmed in August and September 2022.
Full instructions on how to apply can be found at: www.neighbourhoodscholarship.london/students
View the application information sheet for 2022 here.