South Ken Outdoor Trail winning teams revealed
The LFA and Discover South Kensington have announced the winning teams in the South Ken Outdoor Trail design competition – a series of three 'green interventions' on Exhibition Road creating habitat to support biodiversity and the recovery of London's arts and science district.
The winning teams will now work with three cultural partner institutions – the V&A, Science Museum and Goethe-Institut – to develop their proposals, with the winning installations due to be in place from late July until October alongside a pedestrian trail connecting them with other planting and green spaces across the district.
The winning teams and partnerships are as follows:
V&A – Seyi Adelekun with Wayward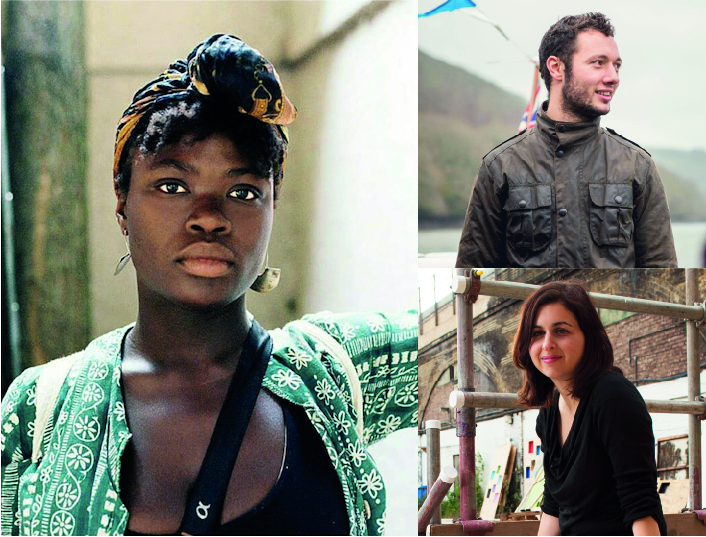 Seyi Adelekun's practice focuses on enhancing social infrastructures, promoting environmental stewardship and regenerative circular economies through community co-designed spaces. Her practice explores the importance of how being involved in the creation of the spaces can improve our wellbeing and empower communities, and sees public art as an accessible platform to engage the wider public with key issues.
For this project, Seyi is collaborating with Wayward – a London-based landscape, art and architecture practice. Since 2006, Wayward has pioneered new methodologies in the creative use of underused land, translating derelict sites into large-scale, design-driven spaces that engage local communities and inspire international audiences, connecting plants and people.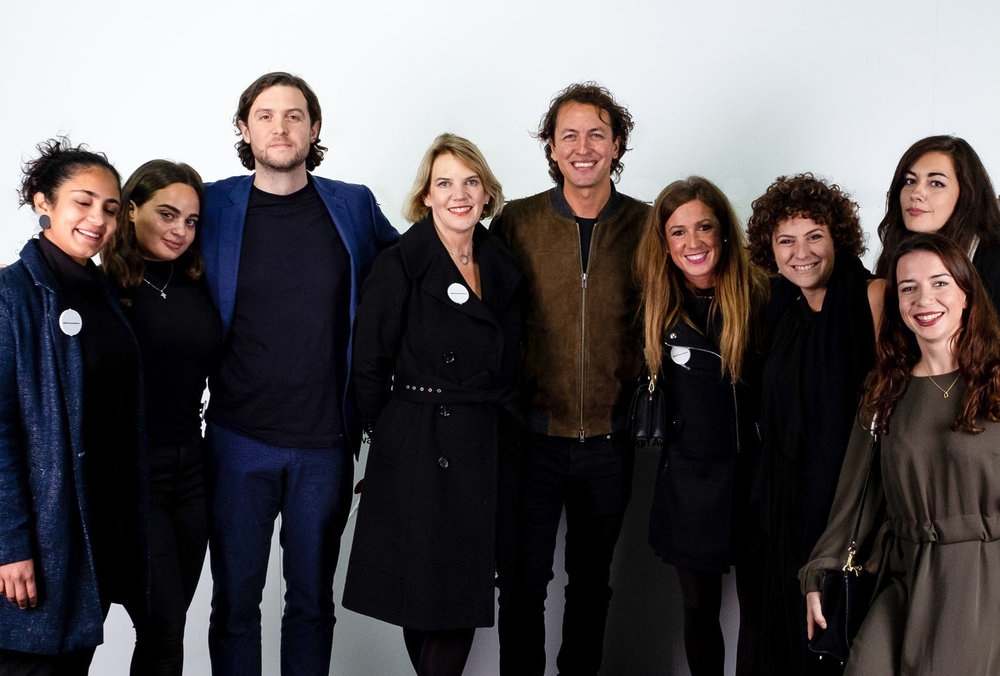 Mizzi Studio is a design practice based in London and Valetta, made up of talented architects, interior designers and industrial designers. The team believe in the power of design to enrich people's lives and the world we live in. They seek out projects that have a positive social and environmental impact, add tangible value, and make our public realm a healthier, more vibrant place to live in. Mizzi Studio creates architecture that is informed by the processes that occur in nature, brought to life through craftsmanship and powered by technology.
Goethe-Institut – Urban Radicals with Adam Harris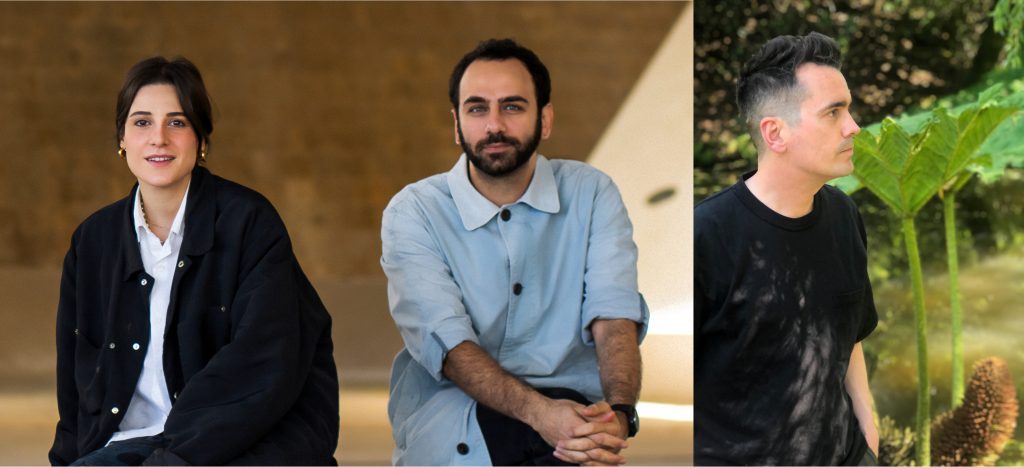 Urban Radicals started out in 2019 as a duo between architect Nasios Varnavas and designer Era Savvides with the ambition to form a network of collaborators, to solve problems across contexts and scales. The studio has grown through projects, competitions, workshops, stories, painting, parties, dinners, fishing trips, walks, gatherings and conversations. Nasios and Era believe that by working across disciplines and through the broad skillset and perspectives of its expansive team, the studio is able to generate rich, impactful projects, rooted in place and context. As a collective, Urban Radicals examines architecture from a variety of perspectives – economy, ecology, storytelling, community, and craft. More recently, Nasios and Era have been selected to design and co-curate the National Participation for Cyprus at the 17th Architecture Biennale in Venice.
For this project, Urban Radicals is collaborating with Adam Harris – landscape architect and project manager at Millimetre. Adam is passionate about native wildflower species and creating spaces that increase biodiversity in an urban setting and believes that by developing our connection to natural processes, we benefit both our cities and well-being. The team is also working with specialist wind energy consultants – Aerotrope, founded by Chris Hornzee-Jones.
These attractive, visual and relevant installations in Exhibition Road aim to encourage visitors back to South Kensington, and to encourage them to explore further within this welcoming, vibrant and diverse district. South Ken Outdoor Trail will support longer-term recovery plans by experimenting with new ways of working with the local community in South Kensington's shared public spaces, and will engage communities and audiences who do not usually access the area's institutions. In the run-up to the UK hosting the most important international climate summit on the planet this year – the COP26 Summit in November – South Ken Outdoor Trail will connect with cultural partners' programming around the summit, and will build upon increased public interest in nature and green spaces since lockdown, highlighting other local initiatives including the RBKC Bee SuperHighway.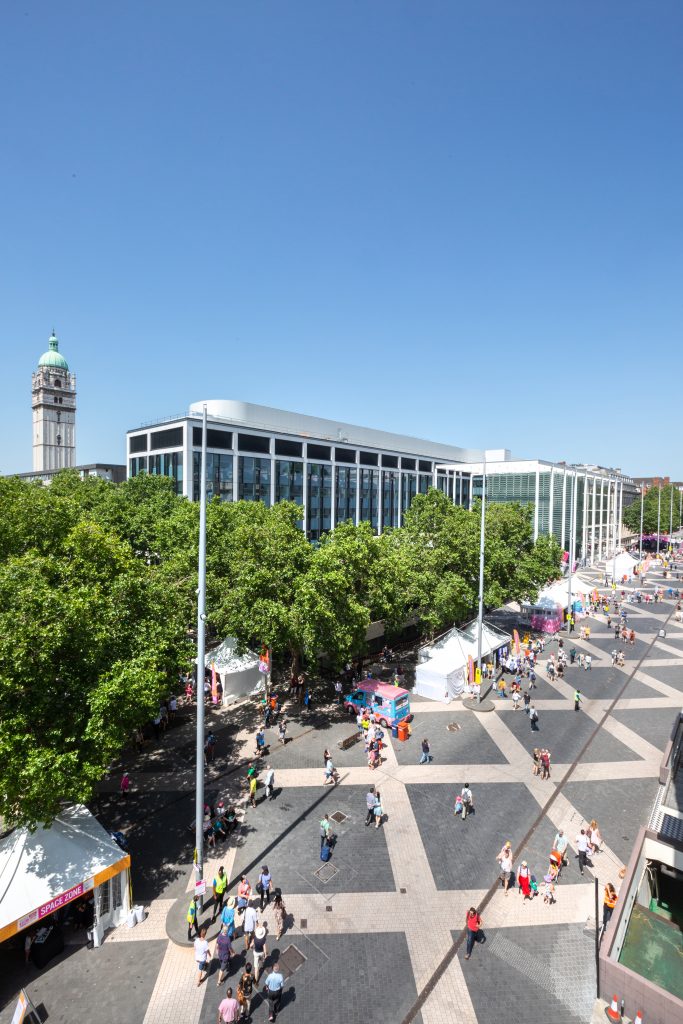 The competition partners are actively encouraging winning teams to consider the project's legacy and afterlife, and plans are being developed to ensure materials used will be reused or recycled where possible. A local school has already expressed an interest in receiving some of the plants and structures.
87 teams responded to an open call to architects, design practitioners, including students and recent graduates, which invited design proposals that can demonstrate how plants, greenery and biodiversity can be creatively embedded in Exhibition Road's public realm, reclaiming space for nature amidst the bustle of the capital.
The South Ken Outdoor Trail project is being delivered by Discover South Kensington in partnership with the London Festival of Architecture, and is supported by the Royal Commission for the Exhibition of 1851 and the Kensington and Chelsea Council. Each winning team is being awarded £20,000 to deliver their installation, including a design fee of £3,000.
The competition entries were judged by an expert panel including:
Panel chair: Rosa Rogina (Programme Director, New London Architecture). Additional advisors: Emily Candler (Executive Director, Exhibition Road Cultural Group) and Tom McCarter (Wildlife Garden Manager, Natural History Museum)
As well as forming part of the LFA's year-round of public realm interventions, South Ken Outdoor Trail is also part of the Kensington + Chelsea Festival, a season of fun, inspirational, surprising and extraordinary experiences across Kensington and Chelsea's iconic venues and public spaces. The Festival programme will bring together local, national and international artists, communities, organisations and the wealth of talent behind the scenes whose careers have been on hold over the past year.
Rosa Rogina (Programme Director at New London Architecture and LFA) said:
"We were delighted to receive so many diverse and high quality entries to this important design competition, and we are thrilled to reveal such a strong group of teams who will now take their ideas forward with their cultural institute partners. In keeping with the London Festival of Architecture's 2021 theme of care, South Ken Outdoor Trail will an important project, promote a message of care for nature, and creating an accessible and engaging public realm experience to support South Kensington as the area welcomes people back to its streets, places and spaces."
Emily Candler (Executive Director, Exhibition Road Cultural Group) said:
"It is exciting to see the designs developing with which will create beautiful and meaningful experiences for visitors and attract wildlife this summer.  This collaboration between architects, designers, plant experts, gardeners, curators, artists and biodiversity experts is just the sort of exchange London's arts and science district was founded to encourage. Each of the winning teams is addressing biodiversity and sustainability issues from different angles and together the installations will be a compelling part of South Ken Outdoor Trail – a new green trail."