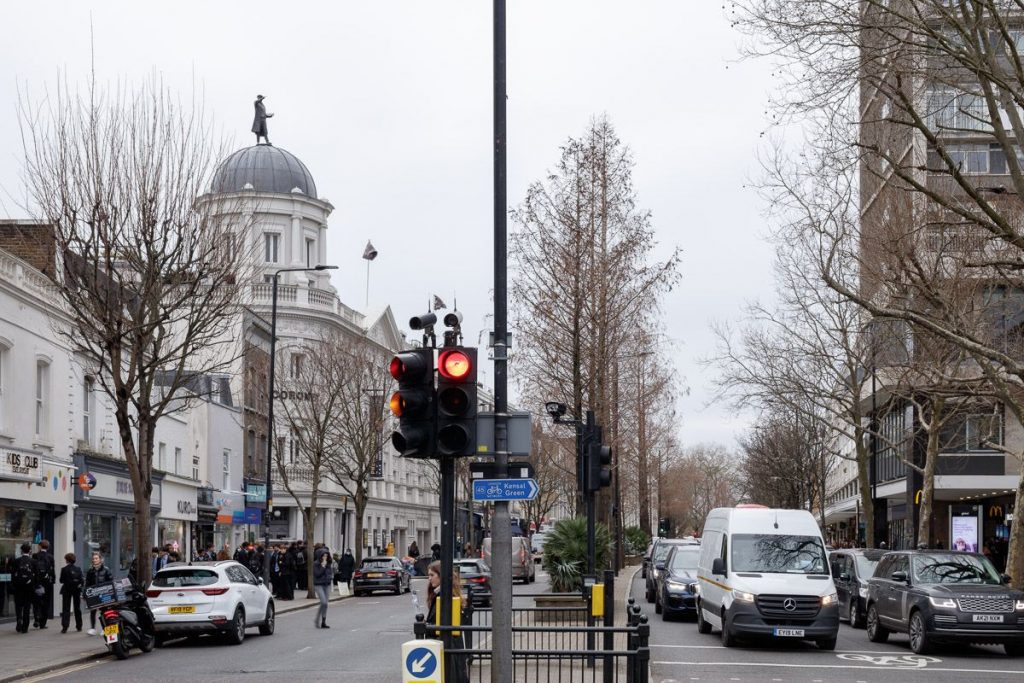 Site of Rediscovering Notting Hill Gate © Luke O'Donovan and London Festival of Architecture
Notting Hill Gate is set to get an innovative new high street installation as part of a design competition
Six shortlisted designs from the finalists will be showcased at an open exhibition in June
Ideas include new seating, art installations, interactive elements, greenery and more, injecting colour and vibrancy to the area
Notting Hill Gate is set to get a refresh as part of a design competition inviting creative teams to create innovative and attractive public installations on the high street.
Kensington and Chelsea Council commissioned the London Festival of Architecture to run the competition, encouraging London-based architects and designers to share their ideas to reimagine the street.  As part of the Council's efforts to improve key high street locations in the borough, Notting Hill Gate will benefit from an innovative new investment which could include seating, greening, lighting, interactive elements and artwork.
Six shortlisted teams have been selected to showcase their proposals in an open exhibition for the public, local community and competition judges in Notting Hill Gate this summer.
Cllr Catherine Faulks, ward councillor at Kensington and Chelsea Council said:
"The creativity and celebration of Notting Hill Gate in these shortlisted ideas has been inspiring – injecting colour, greenery, and a neighbourhood feel in the middle of a bustling area is not always an easy task. We look forward to sharing these ideas with the community to be able to explore the designs on display at the finalists' exhibition.
"Over 17 million people tap in and out of Notting Hill Gate station each year so we want to ensure it's a place people want to stop and spend time, enjoying the shopping, dining and history the area has to offer."
Rosa Rogina, Director of the London Festival of Architecture, said:
"We're proud to be working alongside the Royal Borough of Kensington and Chelsea in our mission to champion emerging talent and test new ideas to improve the public's experience of a major high street location in central London. We've been delighted to see such a diverse range of multi-disciplinary entries to the competition, and the shortlisted teams impressed us all with their ambition and enthusiasm for the community impact of this project. I'm really looking forward to seeing how the public responds to each of the shortlisted concepts."
The winning team will be announced in July 2022 and funds of up to £100,000 will be available to develop a fully costed, feasible design that can be delivered at the end of 2022 or early 2023.
The finalists are:
Urban Radicals and Afterparti
Andre Kong Studio and Wayward
Wood Street Walls, Maich Swift Architects, thinkFOUNDATION, Linett Kamala and Greg Bunbury
George King Architects and Grow to Know
NOOMA Studio
WR-AP, GB Urban Studio and Francesca Perry
Urban Radicals and Afterparti

The project brings together Era Savvides and Nasios Varnavas, architects and co-founders of Urban Radicals, with Marwa El Mubark and Nile Bridgeman, designers, writers and co-founding members of Afterparti.
Urban Radicals is a collaborative architecture and design studio, solving problems across contexts and scales. Their work exemplifies ways of operating outside of traditional office structures, in which architecture is formed slowly and on the periphery through workshops, stories, paintings, parties, dinners, fishing trips, walks, gatherings and conversations.
Afterparti is a collective of architects, curators and writers exploring ideas of equity in the city through the lens of identity and race.  Through their self-published zine, critical writing, and built collaborations they are interested in improving representation; and advocating for models where everyone has a right to the city.
The team is supported by Atelier Ten, award-winning environmental design consultants.
Andre Kong Studio and Wayward

Andre Kong Studio was founded in 2016. It was initiated on a part-time basis and has only launched fully in 2021, which in many ways makes it a design start-up.
Set up by the Portuguese-born British architect Andre Sampaio Kong, the design and architecture studio explores how material tradition, context and technological innovation can be unexpectedly combined to alter the way we develop fun and elegant solutions for sustainable and inclusive buildings, objects and experiences.
Wayward is a London-based landscape, art and architecture practice – an award- winning collective of designers, artists and urban growers. Since 2006, Wayward has pioneered new methodologies in the creative use of underutilised land and meanwhile spaces, transforming derelict sites into large-scale, design-driven spaces that engage local communities and inspire international audiences.
Wayward takes a unique approach to landscape through the creation of narrative environments. Our projects express stories that connect people through nature, creating vibrant places which are productive, meaningful and imaginative to create original, engaging and immersive experiences. Our work goes beyond design to extend to creative direction and production, project delivery, strategic partnership building, community engagement, original programming, curation and live events.
Wood Street Walls, Maich Swift Architects, thinkFOUNDATION, Linett Kamala and Greg Bunbury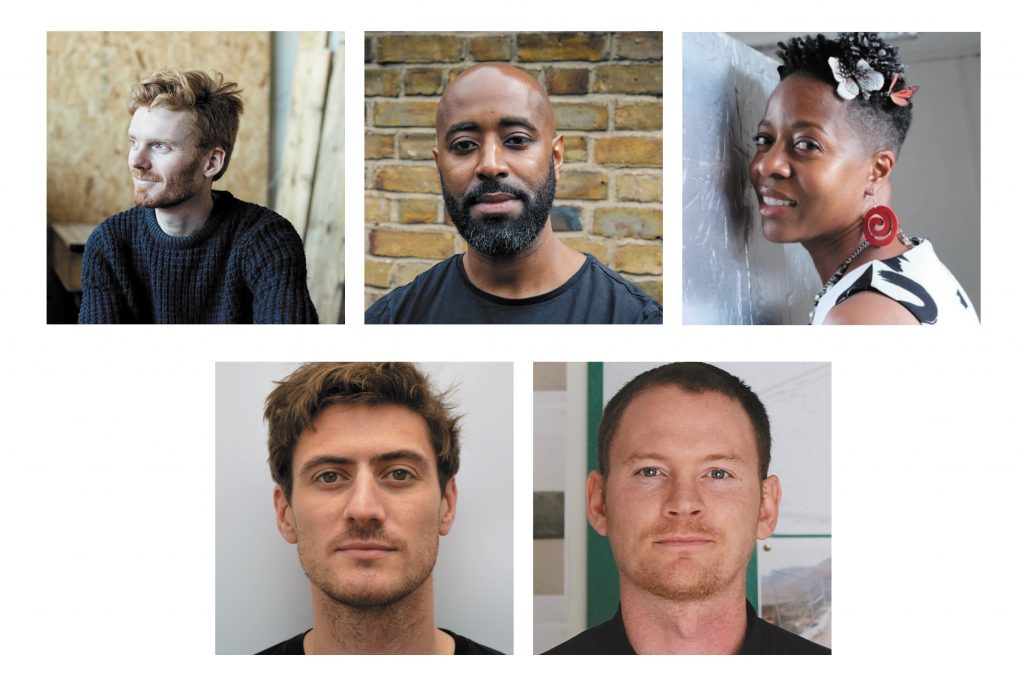 Colonnade of Colour is a submission from a collective of a number of creative individuals and practices which includes:
Maich Swift Architects; Paul Maich and Ted Swift, an architectural practice with a strong focus on making characterful, practical and robust projects using environmentally responsible materials and methods of construction.
Greg Bunbury, visual communicator and graphic designer and curator of Black Outdoor Art.
Linett Kamala, an interdisciplinary artist, Founding Director of Lin Kam Art and Board Director of the Notting Hill Carnival Trust.
ThinkFoundation, led by Chris Barrett, providing work experience and education in carpentry for at-risk young people, creating pathways into employment.
Wood Street Walls – London art collective, exploring social engagement and practice primarily through public art and murals.
George King Architects and Grow to Know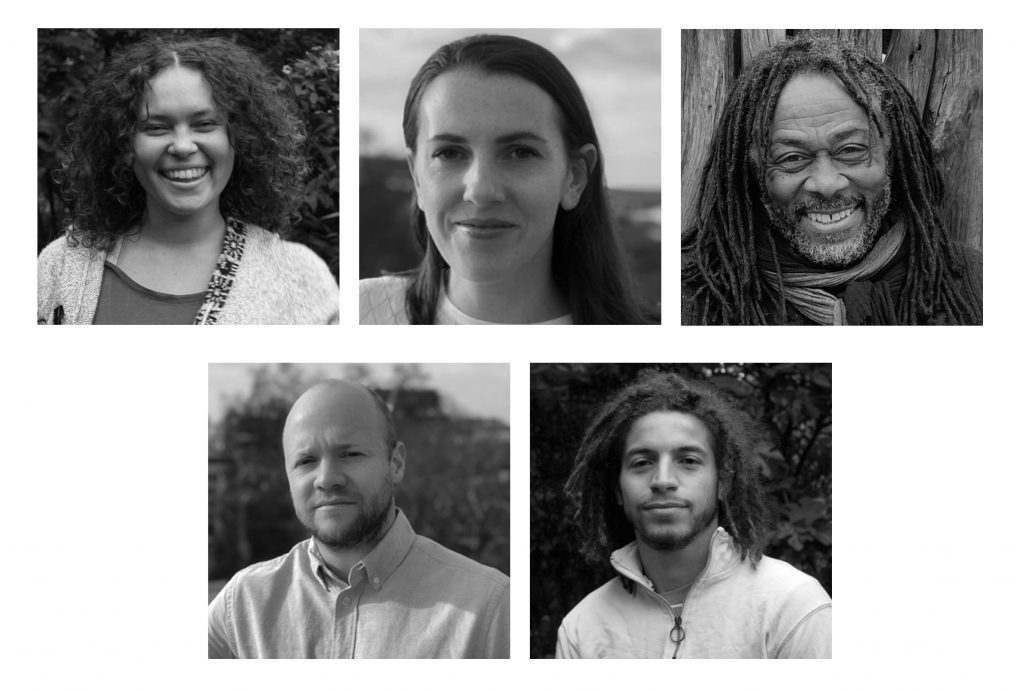 Our team is a collaboration between two local West London practices who share an ethos and passion for using thoughtful design, horticulture and place-making to create imaginative and inspiring works that bring our communities together, reconnect them with nature and create a positive transformation within our city.
George King Architects work within the disciplines of architecture, art and landscape to create unique works that unites these fields. They have a great deal of experience creating projects in public spaces in the UK and internationally including in Australia, US and Europe. They have a research-based approach to developing their projects that responds to the unique opportunities and challenges of each site. They draw on its natural and built environment, its history, culture, community, people and stories to develop bespoke projects that are imaginative, enduring and sustainable.
Grow2Know's heart lies in reclaiming space and reconnecting people with nature and each other. Putting community at the forefront in the creation of public, outdoor spaces, Grow2Know is pioneering a model that pivots on consultation, collaboration, and place-making. Building partnerships to activate spaces, the grassroots non-profit is committed to inspiring a culture change to implement more sustainable systems that promote biodiversity, circular economies and regenerative practices. Grow2Know is on a mission to inspire, heal and educate through horticulture – embarking on a journey to make gardening more inclusive and nature accessible to all. 
NOOMA Studio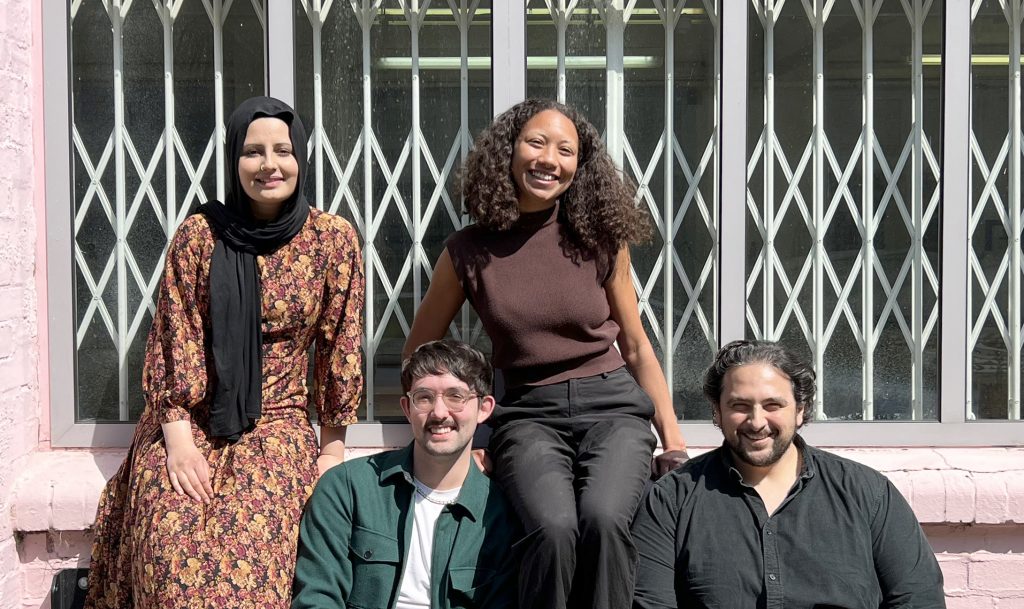 NOOMA Studio is an award-winning interdisciplinary practice of architects and creatives with a heartfelt connection to London. We are here to problem solve and create joyful spaces which support human thriving and wellbeing. We create accessible, people-led spaces through investigation, engagement, design, delivery and post occupancy support. NOOMA is founded on diversity and our membership is formed of Londoners from non-traditional backgrounds.
NOOMA Studio is a member of the LHC's OJEU compliant Architecture and Design Services framework. Accolades include The Architects' Journal's 40 under 40 as 'one of Architecture's brightest up and coming talents', The RIBA Journal's Rising Stars and Archiboo's Best Newcomer.
WR-AP, GB Urban Studio and Francesca Perry

Together as a team, we are committed to sustainable, participatory architecture that nimbly responds to context and brings joy. WR-AP is an architectural practice based in southwest London, founded in 2018 by Max Rengifo and Sean Weston, after sharing 16 years of professional experience in the UK. Their process emphasises strong community engagement alongside thorough architectural thinking. GB Urban Studio is the practice of Germán Bahamón, a Colombian architect now living and working in Notting Hill Gate. Germán was co-founder of colab-19, a Bogotá-based laboratory of architecture which worked on rapid-response, post-pandemic constructions. Francesca Perry is founder of Thinking City, a platform for inclusive urbanism, and has a background in journalism and participatory urban design across London.
Kensington and Chelsea Council has made improving and futureproofing high streets one of their main priorities, in response to changing consumer habits and post-Covid recovery.
The Council's place shaping teams have been working on a number of projects to improve high streets including commissioning independent research and consultation with local communities; extending al fresco dining licensing; the permanent pedestrianisation of Portobello Road; and introducing seasonal events to Kensington Town Hall Square. The Notting Hill Gate design competition is another innovative initiative aimed to inject life and longevity to a unique high street location in the borough.