The London Festival of Architecture and the Neighbourhood Regeneration Team at Lambeth Council have revealed the five teams shortlisted for the Wilcox Road Gateway design competition.
Emerging architects, designers, artists were invited to submit a proposal for a public realm installation that animates Wilcox Road in Lambeth and transforms it into a welcoming gateway from the newly opened Nine Elms Tube Station.
The competition attracted an exciting selection of entries from a range of design disciplines. Each shortlisted team offered a unique response to the competition brief, demonstrating ambition and emphasising the importance of local community engagement when tackling our city's public spaces. The proposals capitalise on the proximity and footfall of the new Nine Elms Tube Station and seek to strengthen links, connectivity and wayfinding, particularly the East-West link into Nine Elms and through to South Lambeth Road via Arch 42.
The shortlisted teams are:
Anny Stephanou, Anna Muzychak and Patricia Mato-Mora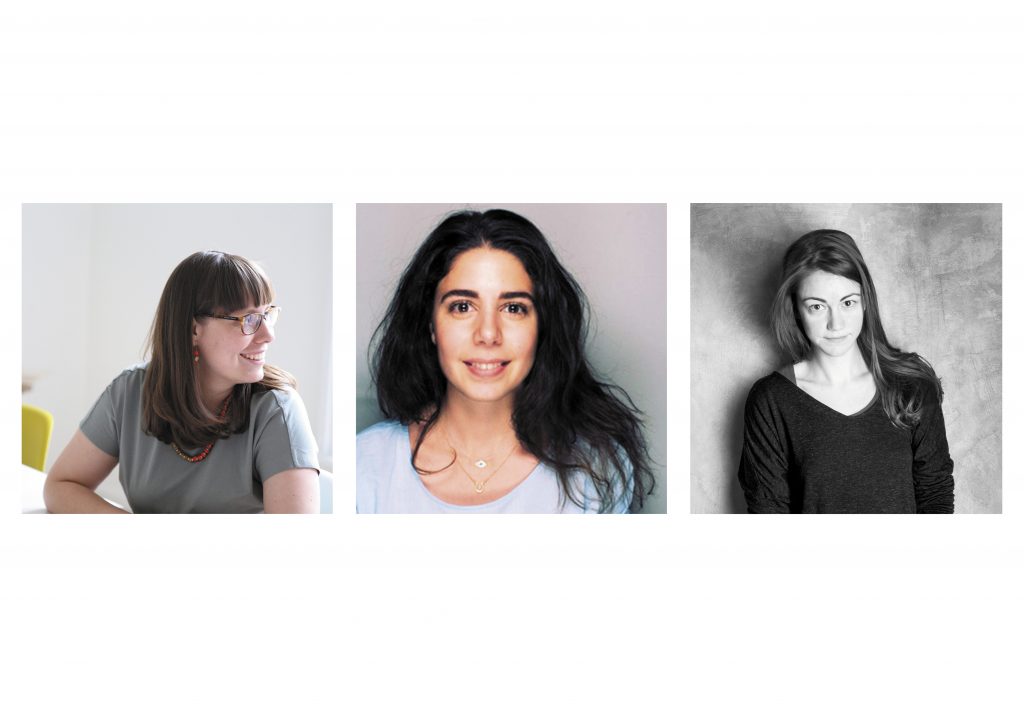 Anny Stephanou is a Cypriot-born, London-based Architect, and has been working for practices in London since graduating in 2015 and qualifying in 2018. She was trained at the Architectural Association throughout her architectural education. Her professional experience spans various RIBA stages, with emphasis on design, coordination and early stages of construction, on large developments around London. Beyond practice, she is interested in the act of drawing as a process of discovery and collaboration.
Anna Muzychak has been working in architectural practice and teaching in London since graduating from the Architectural Association in 2015. She founded her own design practice, Ania Chak Studio, in 2019 to work on residential and commercial projects in Eastern Europe and London. Prior to that, she worked for Ben Adams Architects on numerous commercial and mixed-use projects in London and the wider region. Anna is co- unit master of Diploma 21 and Studio Master in the first year programme at the Architectural Association school of Architecture.
Patricia Mato-Mora is an artist, craftswoman and fabricator specialized in clay, earth and ceramics. She has taken part in artist residencies worldwide, including the European Ceramic Workcentre and Konstfack University for Arts, Crafts and Design. Her work has been exhibited internationally, including the Joan Miro Museum and Christie's; and published widely, including CRAFTS Magazine and The Journal of Modern Craft. She has been an architectural and digital consultant for renowned architects and artists. Patricia is a Member of the Royal Society of Sculptors.
Embed x CarsonSall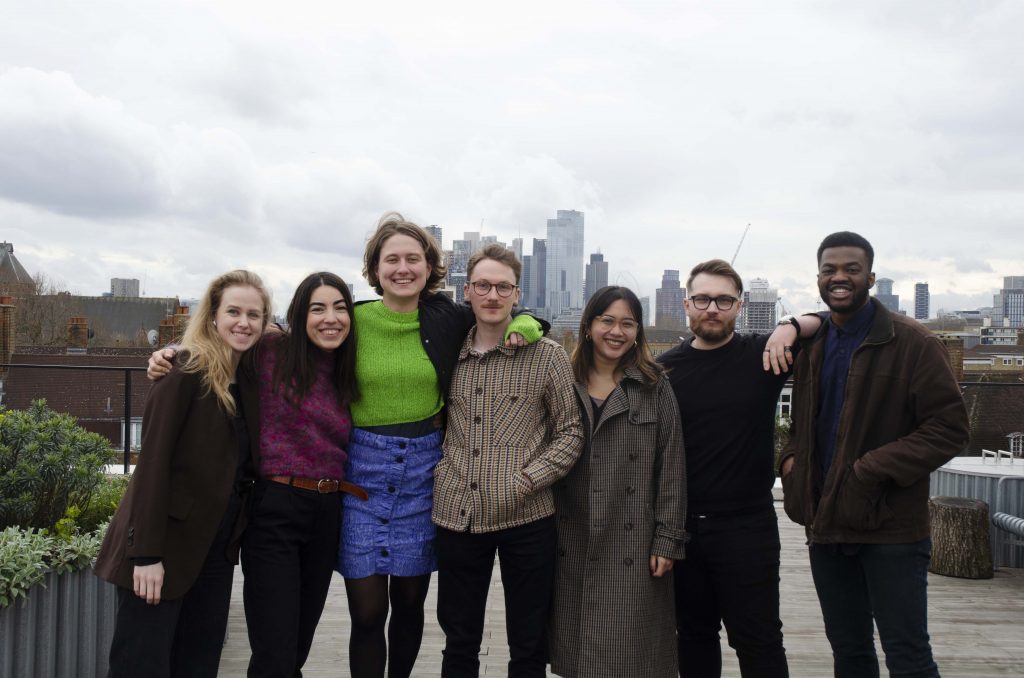 Embed is a collective of students from the LSA – Jake Obichere, Jonathan Boon, Adara Wicaksono, Alexandra Totoianu, Dominika Pilch, Jevgenija Tocilina and Mikolaj Strug, mentored by Clive Sall from Carson Sall Architects. Their core belief is that people, their stories, and rituals should lie at the centre of making our cities and public spaces.
MOST Architecture with Urban Growth and The Remakery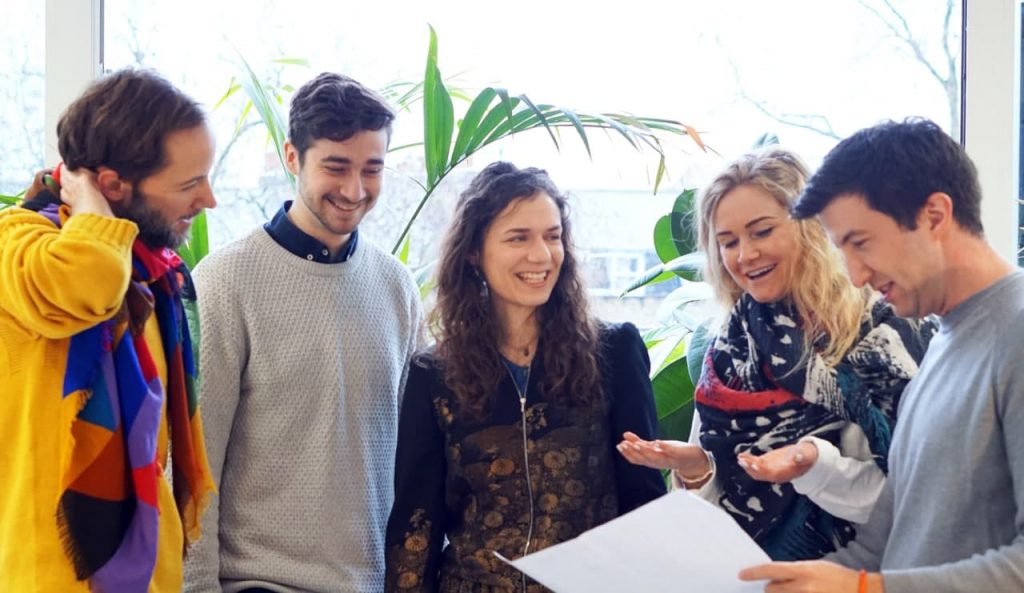 A Lambeth based collaboration between MOST Architecture, Urban Growth and The Remakery has come together through their shared interest in design for sustainable public space. Founded by Olga McMurdo five years ago, MOST Architecture has quickly grown its Kennington based studio through a diverse portfolio of projects. Urban Growth is expert at developing public gardens and landscape proposals through open community consultation, and The Remakery is established as a creative organiser and facilitator for the re-use of recycled materials in a wide variety of projects.
NOOMA Studio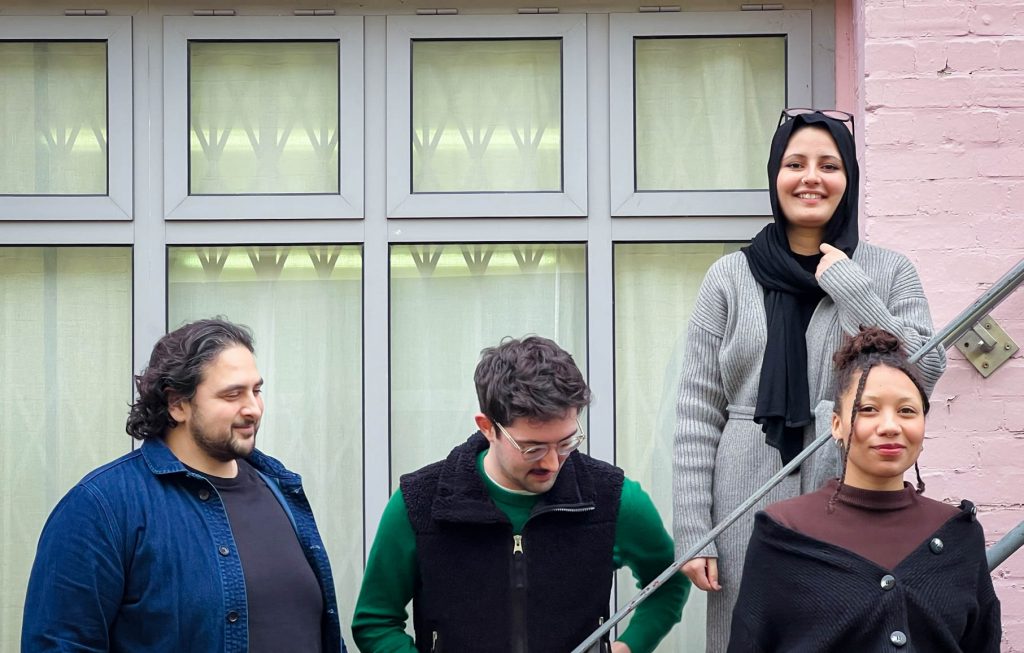 NOOMA Studio is an award-winning interdisciplinary practice of architects and creatives with a heartfelt connection to London. We are here to problem solve and create joyful spaces which support human thriving and wellbeing. We create accessible, people-led spaces through investigation, engagement, design, delivery and post occupancy support. NOOMA is founded on diversity and our membership is formed of Londoners from non-traditional backgrounds.
NOOMA Studio is a member of the LHC's OJEU compliant Architecture and Design Services framework. Accolades include The Architects' Journal's 40 under 40 as 'one of Architecture's brightest up and coming talents', The RIBA Journal's Rising Stars and Archiboo's Best Newcomer.
Ten Tectons + EH Smith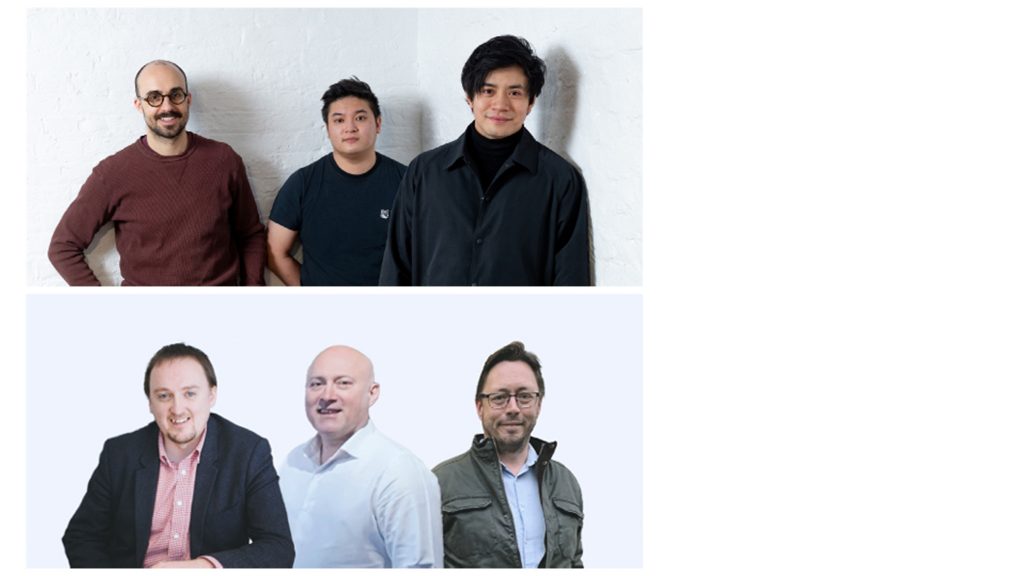 Ten Tectons is a multiple-disciplinary collective with works ranging from Architecture to Product design to Media. Formed by three architects (Eric Wong, Marcin Chmura, and Michael Quach), who met during their time at Bartlett School of Architecture. The three have been exploring design and narrative, which has led to an accumulation of multiple awards and accolades since graduating.
EH Smith is celebrating their centenary year throughout 2022. From their humble beginnings in 1920s Birmingham and 1930s London, the business has now grown to be one of the largest independently owned Building Materials Distributors in the UK and is still owned by the family that founded it. They work with Architects, Contractors, Developers and Specifiers across the industry to support the delivery of high-quality products to create high quality buildings.
The competition is being judged by:
Rosa Rogina, Director, London Festival of Architecture (Chair)
Jess Roycroft, Neighbourhood Regeneration Officer, London Borough of Lambeth
Vicky Long, Cultural Development Manager, London Borough of Lambeth
Lucy Annan, Chair, Stockwell Partnership
Seth Scafe-Smith, Director and Programme Lead, Resolve Collective
The winning team will be announced in April 2022 and awarded £65,000 + VAT (which includes a £10,000 design fee) to develop a fully costed, feasible design that can be delivered in the summer/autumn 2022. The winning scheme will remain in-situ for a minimum of 10 years.