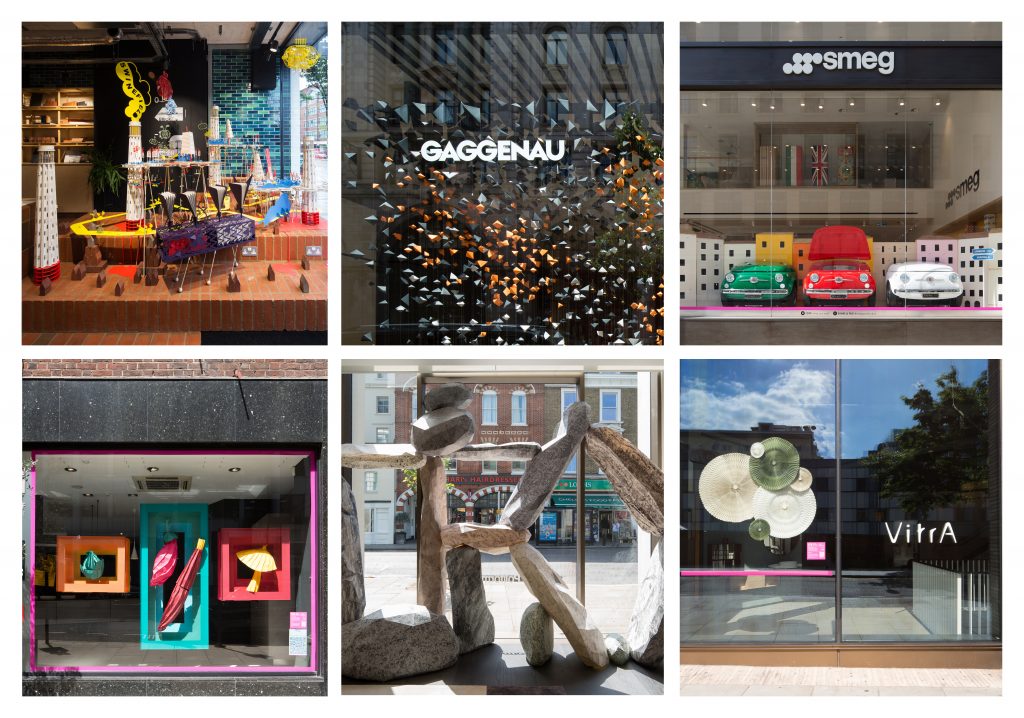 LFA 2021 Showroom Showcase © Agnese Sanvito
Following the success of last year's competition, the London Festival of Architecture (LFA) is delighted to launch the second edition of Showroom Showcase competition, which will see a series of innovative paper installations by emerging architects and designers displayed in some of London's leading design showrooms. International showrooms Gaggenau, VitrA Bathrooms, Billi and Siemens will be taking part in the 2022 edition of Showroom Showcase.
The competition is open to emerging architects and designers, inviting them to create unique architectural installations, made of paper, which will be on display in the windows of London's showrooms throughout LFA 2022 in June. This is a unique opportunity for emerging practitioners to gain a commission from an established brand and showcase their creativity and ability to produce architectural interventions, using low-cost materials.
Whilst we've all been shifting to the digital world, paper has taken a backseat in our working lives. Our office printers have sat idle. Our favourite newspapers have become websites. Yet there is something special about the physicality of paper, which remains a versatile material – fundamental to the architecture profession. Even with all the digital tools available, architects and designers still love nothing more than a good sketch on a scrap of paper.
Deadline for submissions is midday on Tuesday 19 April, winning teams will be revealed at the end of May 2022 and will be paired with the showrooms to deliver a fully costed, feasible design. Successful entrants will be awarded £1,600 including a £600 design fee to make and instal their paper display ahead of LFA 2022.