The LFA and Butler's Wharf Riverside Trust (BWRT) have revealed the six design teams shortlisted in the 'Reimagining Butler's Wharf' competition, which aims to see the long-term transformation of one of London's most popular riverside spaces, bringing visitors, Londoners and the local community back together on this historic jetty.
Architects, landscape architects, designers and artists were invited to submit a design response that could unlock the site's waterfront potential as an imaginative and engaging space for all, offering coherence to a path which has otherwise evolved accidentally over the years. Building upon the site's rich heritage, and focusing on the river itself, the project offers the opportunity to improve the jetty with zero-carbon lighting, planting and seating, creating spaces to stop, reflect and enjoy both the local restaurants and striking views over the Thames, Tower Bridge and Canary Wharf.
The six design teams are:
1. Hayatsu Architects and Stinsensqueeze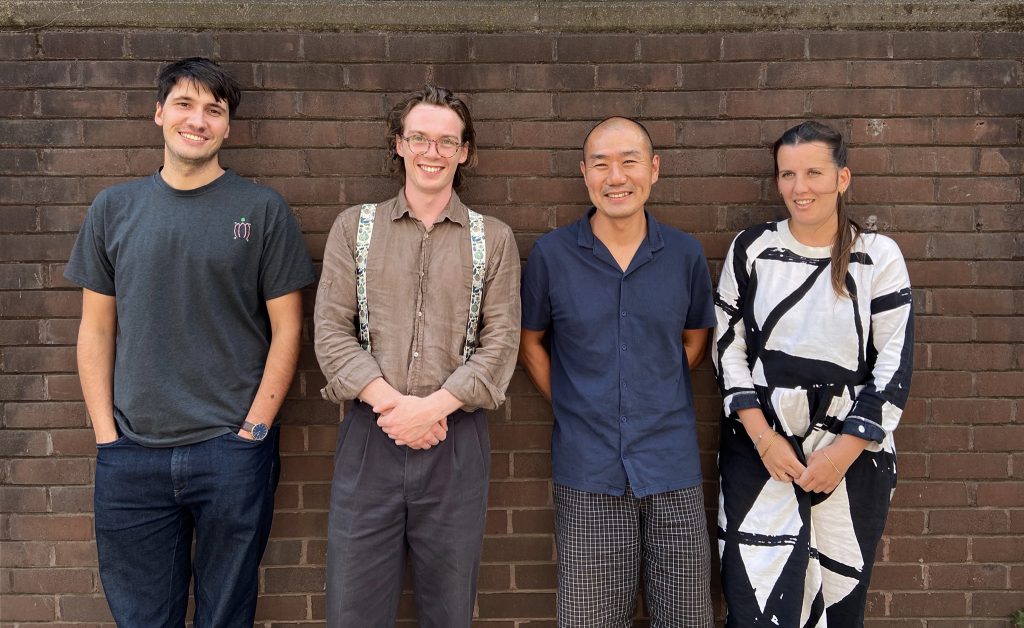 Hayatsu Architects are based in Bermondsey. It was established in 2017 with the ambition to integrate construction, conservation and community aspects for well-considered, well-built spaces for public good. Stinsensqueeze is a graphic design studio, currently working closely with Hayatsu Architects on the public realm project for The Blue Market Bermondsey.
2. Ludwig Willis Architects with Howard Miller Landscape and Design, and Structure Workshop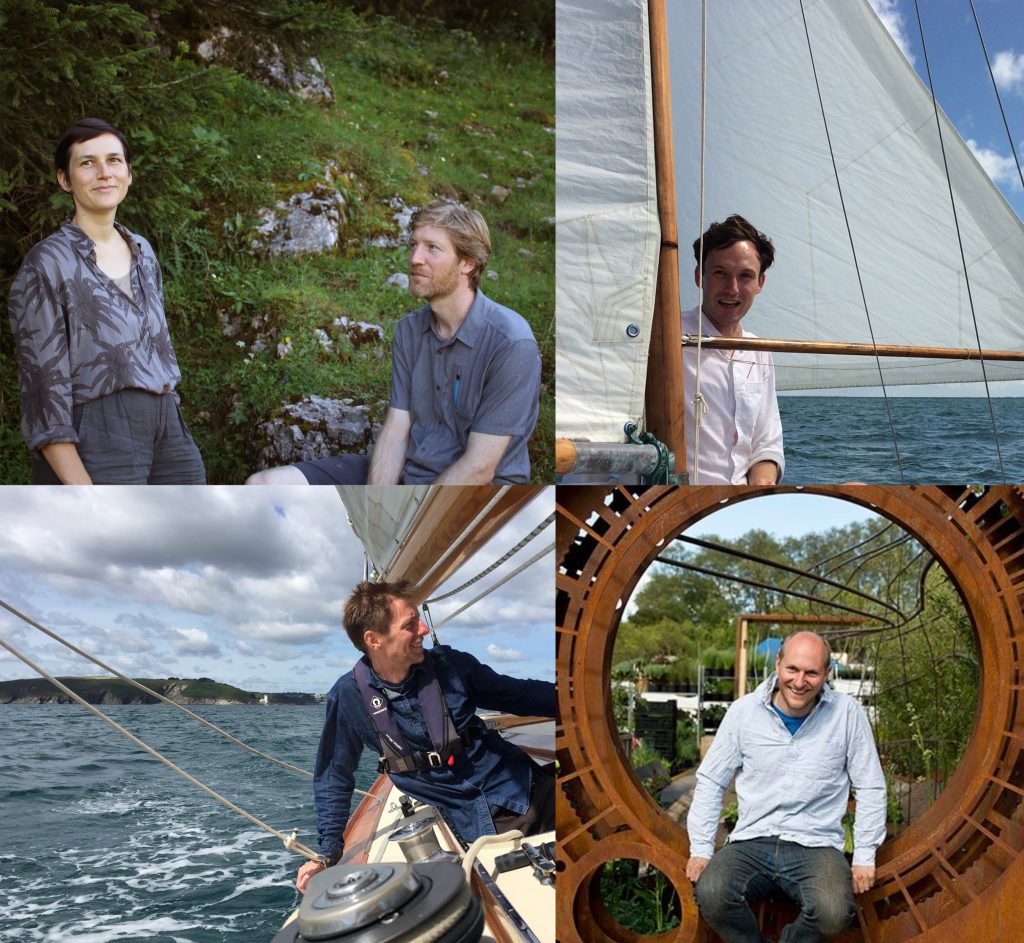 Ludwig Willis Architects are based in Southwark and were founded by Anna Ludwig and Rufus Willis in 2016. Together with Howard Miller Landscape and Design, Structure Workshop and River Walks the design team shares a passion for imaginative urban landscapes and creating habitable public places that inspire and delight.
3. McGregor Coxall with The Place Bureau and Steensen Varming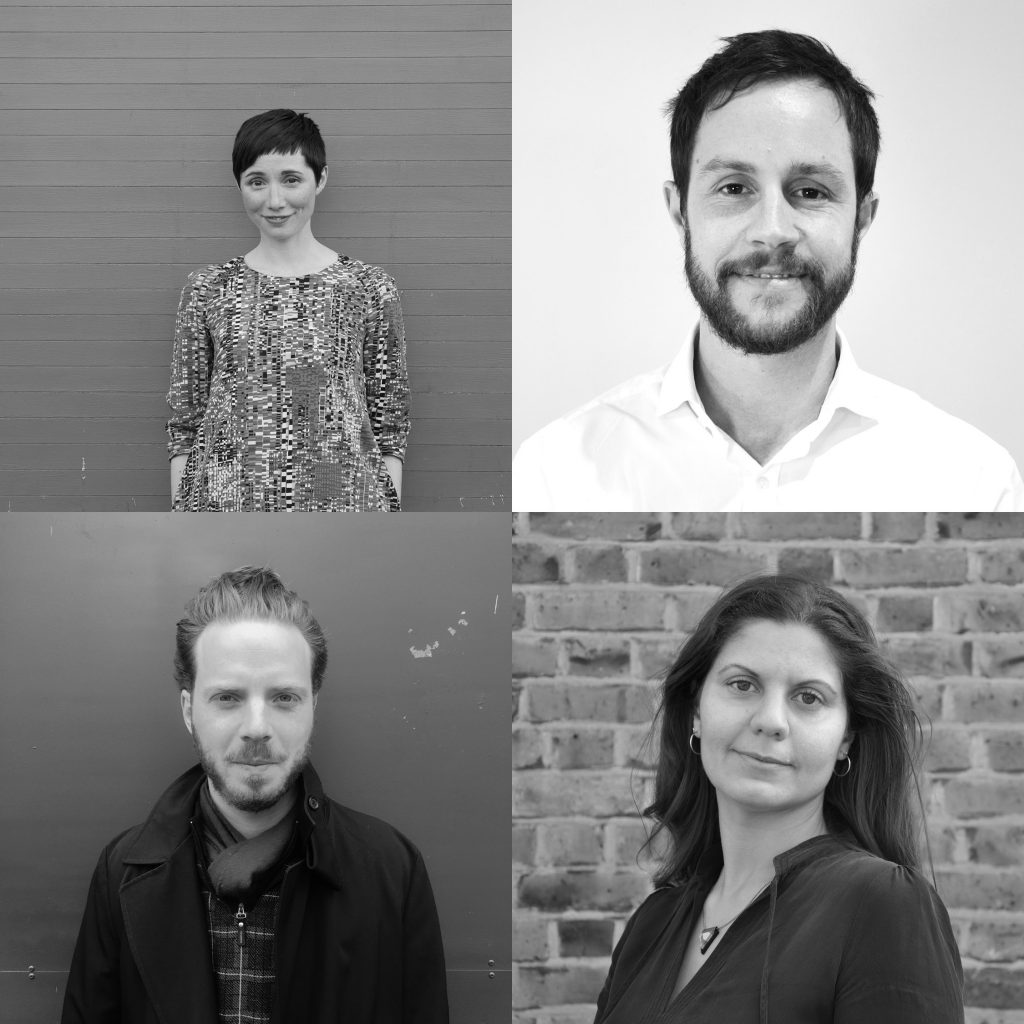 McGregor Coxall are a multi-disciplinary design firm located in the UK, Australia and China dedicated to assisting cities achieve sustainable prosperity. Founded in 1998 by Adrian McGregor and Philip Coxall and established in the UK by Michael Cowdy in 2017, McGregor Coxall's projects demonstrate a passion for detail and materiality, as well as the vision of creating poetic designs informed by a place's past.
Supporting McGregor Coxall is The Place Bureau, a London placemaking studio that draws expertise from urban research, cultural design and spatial storytelling to define new realities for places around the world. Assimilating form and function, art and technology is Steensen Varming, a Danish lighting studio strongly committed to achieving high impact and reliable installations that integrate landscape, architecture and infrastructure together.
4. Mesh Workshop with McCloy + Muchemwa, Anna Rose Hughes + Rosie Bines, Matthew McGuiness + Jason Page and Cake Industries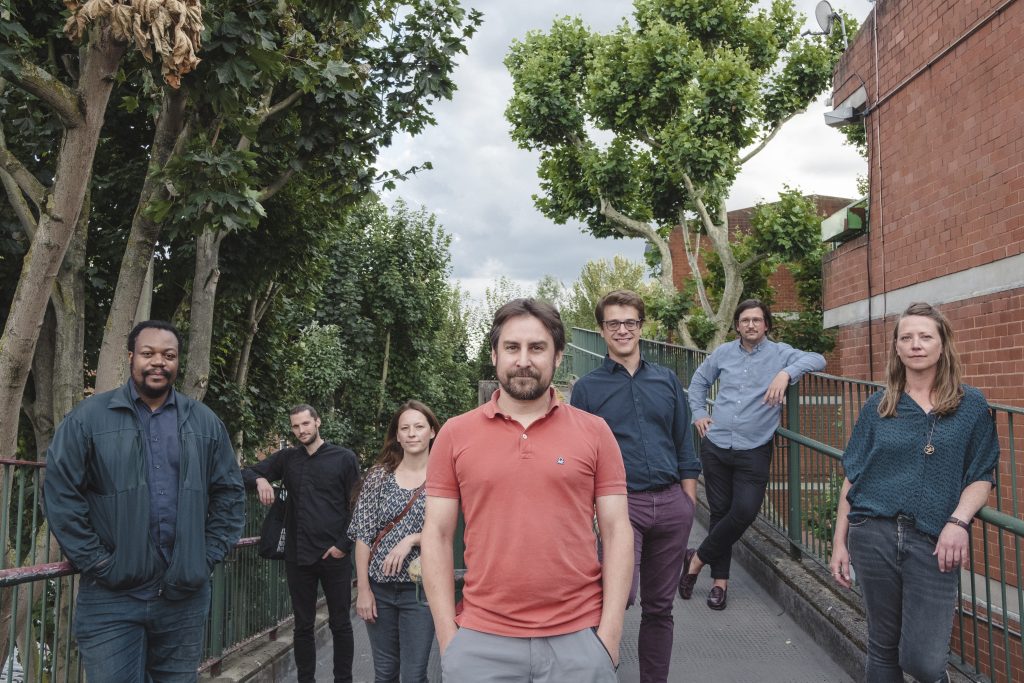 Mesh connects people through spaces, collaborating to create fun, informed environments with broad ownership. Their multidisciplinary collective is tailored to this exciting project: McCloy + Muchemwa as architects; Anna Rose Hughes + Rosie Bines for landscape and planting; Matthew McGuiness + Jason Page for graphics and wayfinding; and Cake Industries as engineers.
5. Useful Studio, Thomas Matthews and London Reclaimed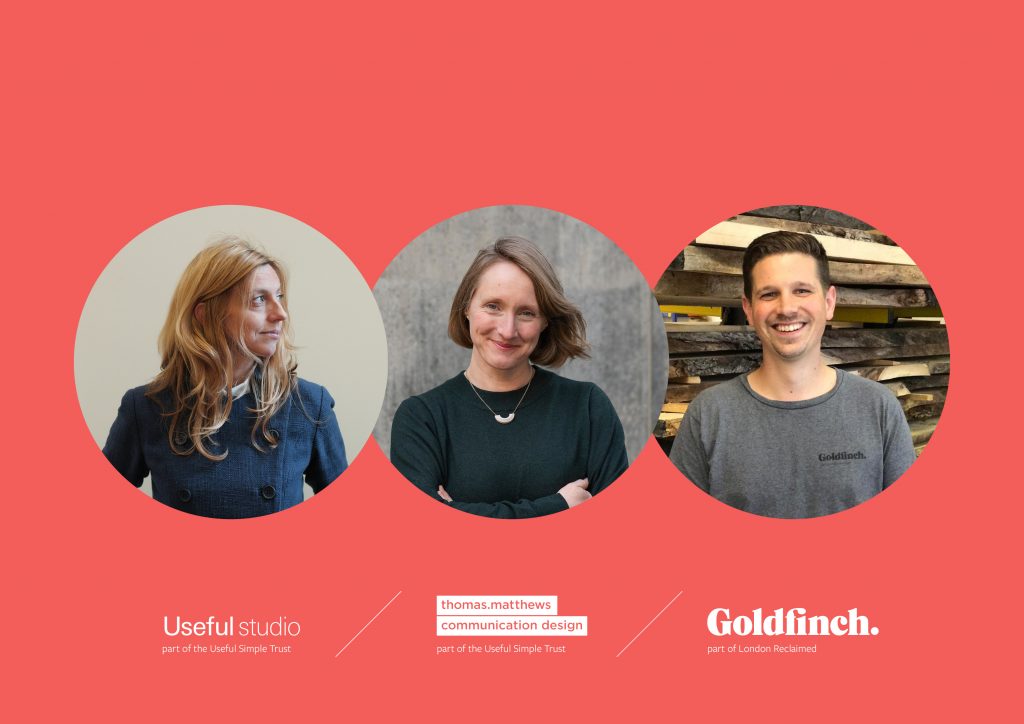 Useful Studio is an architectural practice and Social Enterprise founded in 2015. Together with sister company Thomas Matthews, the team are so pleased to collaborate with local business and charity London Reclaimed for this special project. They share a mission to do good, an appreciation of skill and craft, and a commitment to positive impact for people, place and nature.
6. Whittaker Parsons and Harris Bugg Studio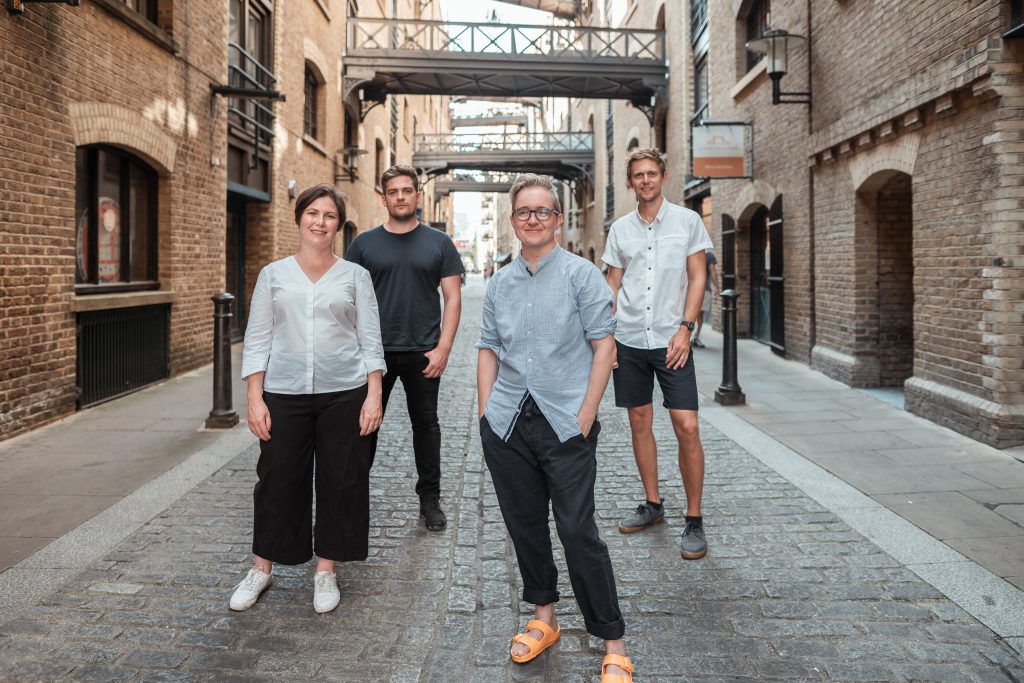 Whittaker Parsons and Harris Bugg Studio are award-winning design practices committed to making work that is joyous and meaningful. Based in London and Exeter, established 2015 and 2017 respectively, each studio has a track record of creating places that are sensitive to location and history, and resonate with people.
**
Over 50 teams entered the competition, which is being judged by a panel of experts, including:
Sir Terence Conran (designer, restaurateur, retailer and writer)
Sarah Gaventa (director of the Illuminated River Foundation)
Johanna Gibbons (partner, J & L Gibbons)
David Ogunmuyiwa (principal, ArchitectureDoingPlace and Mayor's Design Advocate)
Dr Emma Sanderson-Nash (chair, Butler's Wharf Riverside Trust)
Ruth Slavid (journalist and editor)
Tamsie Thomson (director, London Festival of Architecture).
All the shortlisted teams have been awarded an honorarium of £500 to develop a design proposal, which will be displayed in an online exhibition on the Festival's website. Taking place from 15-25 September, this virtual exhibition will offer the opportunity to find out more about each design and encourage the public to vote for their favourite proposal. The winning team will be then awarded £7,900 to deliver Stages 2 and 3 of the RIBA Plan of Work, which will then enable the Butler's Wharf Riverside Trust to raise the funding for the delivery of the selected scheme.
Tamsie Thomson, director of London Festival of Architecture, said:
"The Butler's Wharf jetty is a unique and cherished public space for thousands of Londoners and visitors alike. The 'Reimagining Butler's Wharf competition is a fantastic opportunity not only to enhance but also transform people's experience of the jetty, capturing the incredible potential of the public realm here. For the shortlisted practices, this is an opportunity to rise to that challenge, and to demonstrate their imagination and skills. We're thrilled to be working alongside Butler's Wharf Riverside Trust on this project, and excited to support emerging talent while making a real difference to Butler's Wharf."
Emma Sanderson-Nash, Chair, Butler's Wharf Riverside Trust, said:
"We are absolutely thrilled with all the submissions, in some cases quite moved by the sensitivity they have shown, and thorough understanding of this important site.

We have campaigned for years for improvements here, and yet it was very hard to whittle these down to 6 finalists. The shortlist are those who made cogent proposals, in particular those that respect the heritage, views and riverside location, and want to bring those things together in a green and inclusive space."