Ready, steady bake…
Architects love getting things built. And they love nothing more than getting things built quickly from initial sketch to finished constructions.
The Architecture Bake Off has been a key part of the London Festival of Architecture for many years. Each year London's leading architecture practices have competed fiercely against each other, bringing together their architects to design and bake some of London's best-loved building – in cake form.  This requires them to think about structure, form, detailing, composition and the façade of the cake! As well as taste.
In 2020 we pioneered an online version of the Architecture Bake Off.  For the first time this allowed the public to get involved and challenge the architects, with all entrants able to bake from the comfort of their own home. Entrants were able to select one of five nominated buildings to make in cake form. They submitted videos and photos for judging – helping us reach a huge online and social media audience.
For this year, whilst we'll still be baking from home, there's more scope for architects within a practice to collaborate, or for individuals to work together – subject to the latest covid rules.
Are you up for the challenge?
The Architecture Bake Off 2021 is sponsored by Smeg.
---
How to get involved
For this year, rather than divide entrants into separate categories, instead everyone will be in the mix together.  You are welcome to enter individually representing yourself or a practice, or as a small team – depending on your local covid restrictions.
For the second time running, non-architects will be able to enter the competition – this includes members of the public, but also engineers, surveyors, etc. Do you have the design skill and creativity to beat the architects?   You can see last year's winners here.
Children will also be able to get involved this year. This is a great opportunity to get children thinking about architecture and the form and shape of buildings – as well as having some supervised fun in the kitchen. The involvement of the children must be documented through the baking process as proof they've not received undue adult help!
Entries can come from anywhere in the world.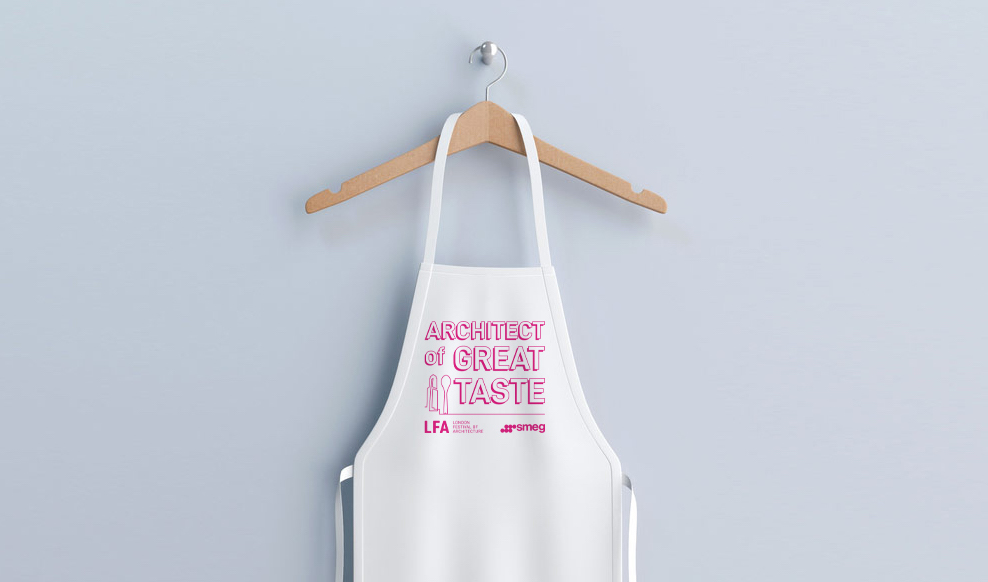 Cost
All entrants will receive our exclusive LFA 2021 'Architect of Great Taste' apron.
£20 – [EARLY BIRD RATE HAS NOW CLOSED]
£25 –  After 3rd May [ENTRIES HAVE NOW CLOSED]
Free entry for LFA Festival Club Members, Patrons and Benefactors (you'll be sent a separate sign up form)
Prize
The winner will receive a Special Edition Smeg 50s Style Stand Mixer.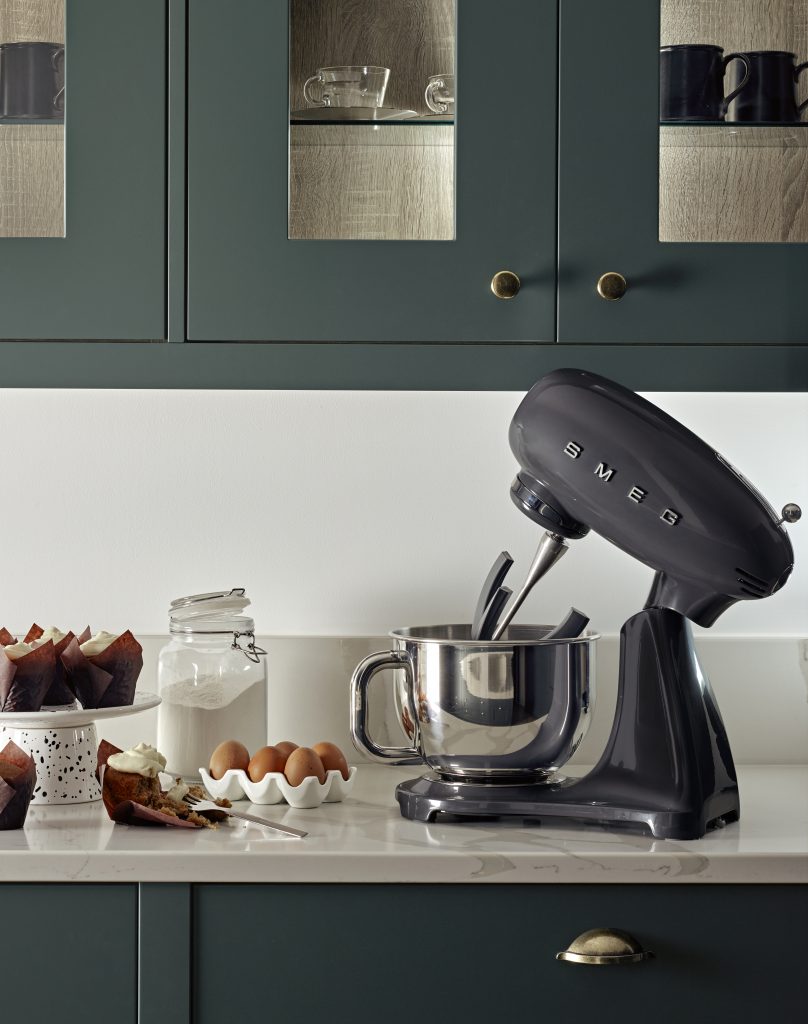 Finished in full colour, with Smeg's signature retro inspired logo, the SMF03 stand mixer is an essential in any baker's kitchen, from mixing, to beating, to whisking and kneading, this powerful 800W mixer can do it all- offering power and precision across 10 speeds. Its ample 4.8 litre stainless steel bowl offers large capacity no matter what architectural landmark you're making next and the machines die cast aluminium body ensures this product is built to last.
---
If you are an architect or interior designer working on a project you can contact Smeg's Flagship Store for details of their trade package. If you are renovating your home, Smeg can help in lots of ways, from virtual tours to personal appointments. Contact Smeg for help

---
Key Dates
27th April: Registration opens
This year, registration will be open from 27rd April to 24th May.
3rd May: Early bird finishes 
Sign up early for discounted entry – [EARLY BIRD RATE HAS NOW CLOSED]
24th May: Registration closes 
Don't miss our final deadline for getting involved – [ENTRIES HAVE NOW CLOSED]
2nd-6th June: Bake Off week
At 10am on 2nd June the LFA will announce the names of this years building to all registered entrants.
Entrants will then have 5 days (until 9am on Monday 8th June) to bake one of the chosen buildings, document their creation through videos and photos and submit these for judging via the LFA website.
7th June  – Final Deadline
Final Deadline for submission of video and photos documenting your baking and final creation (although we suggest you submit over the weekend)
17th June – Judging
Sadly the judges will not be able to taste your creations, so points will be for awarded appearance, daring, structural integrity and creativity.
As they can't taste your cake they'll rely on the creativity and imagination of your videos to show the cake tasting. Try to make your photos and videos fun as they'll be shared online.  We suggest you also submit videos of yourself and your family tasting your cakes for the judges to consider!
18th – 23rd June Public Vote
An exhibition of all the cakes will be displayed on the LFA website for the public to select the winner of the 'LFA Community Prize'. Voting will close on June 23rd.
24th  June  – Results and Winners

The jury will announce the winner of the LFA 2021 Architecture Bake Off and the special prizes from the Smeg Showroom on June 24th. This will also be streamed on the LFA website.
Exact time TBC.
---
The Architecture Bake Off 2021 is sponsored by Smeg.