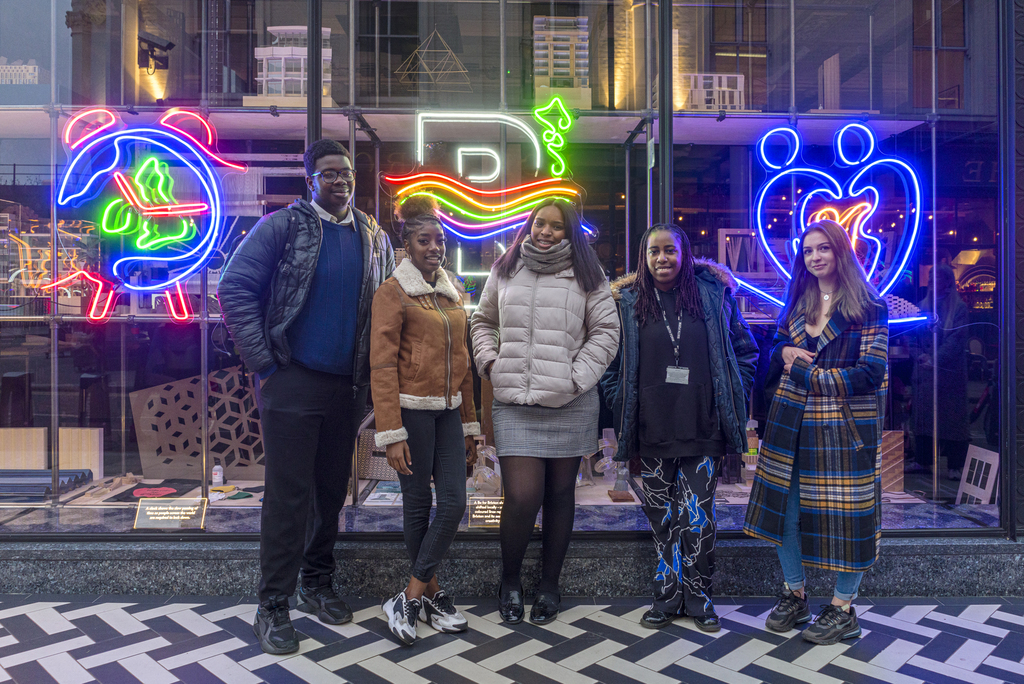 Since moving to the Department Store in Brixton over 3 years ago, Squire & Partners has been committed to using our 'shopfront' to connect with the local community and draw people inside to see, experience and be part of our creative process – from the core design work to our dedicated teams in modelmaking, illustration, CGI, interior design and branding.
One of these community collaborations is our annual illuminated installation, Winter Windows. In 2017 and 2018 we worked with local primary school children who used problem solving and creative skills to design expressive shapes with lines of light. In 2019 we worked with Lansdowne Secondary School for children with communication and learning difficulties, who created incredible interactive designs based around human silhouettes.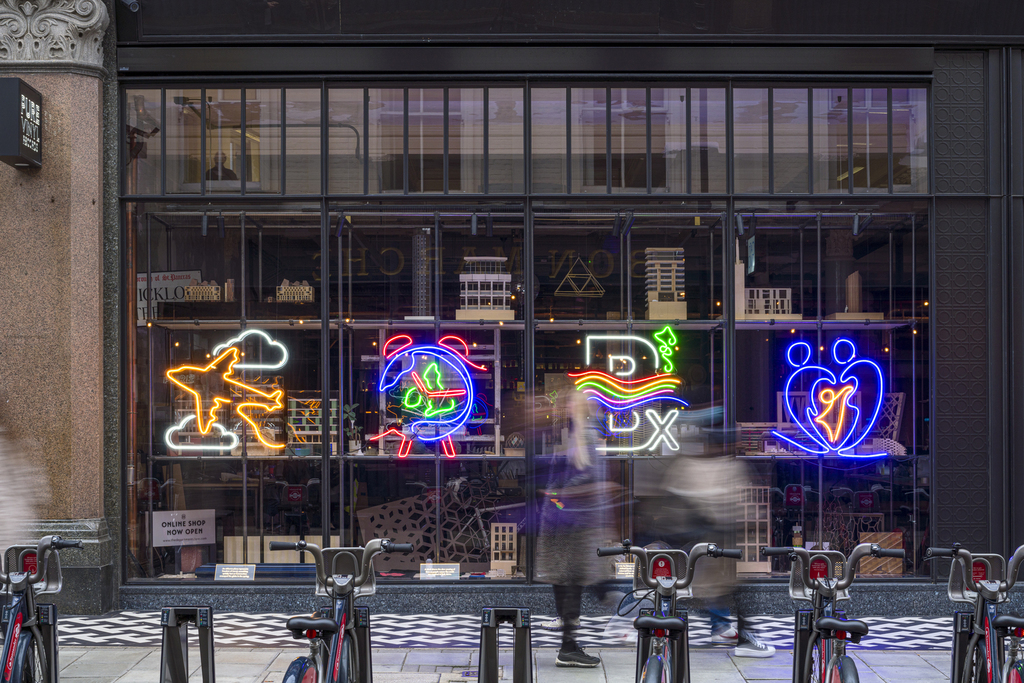 For 2020 we wanted to address the acute lack of opportunity for young people leaving school to start their careers or move into higher education. Work experience placements and entry level jobs were extremely hard to find this year, potentially robbing young people of vital insights into creative careers. Despite the challenges, we were determined to find a way to keep Winter Windows alive.
Collaborating with Brixton-based community organisation We Rise, we worked with five 17-18 year olds from Elm Green and Norwood secondary schools offering them the opportunity to work with architects and modelmakers from the practice to not only design the installation, but develop new skills in creative collaboration, design development, software, making and visual display.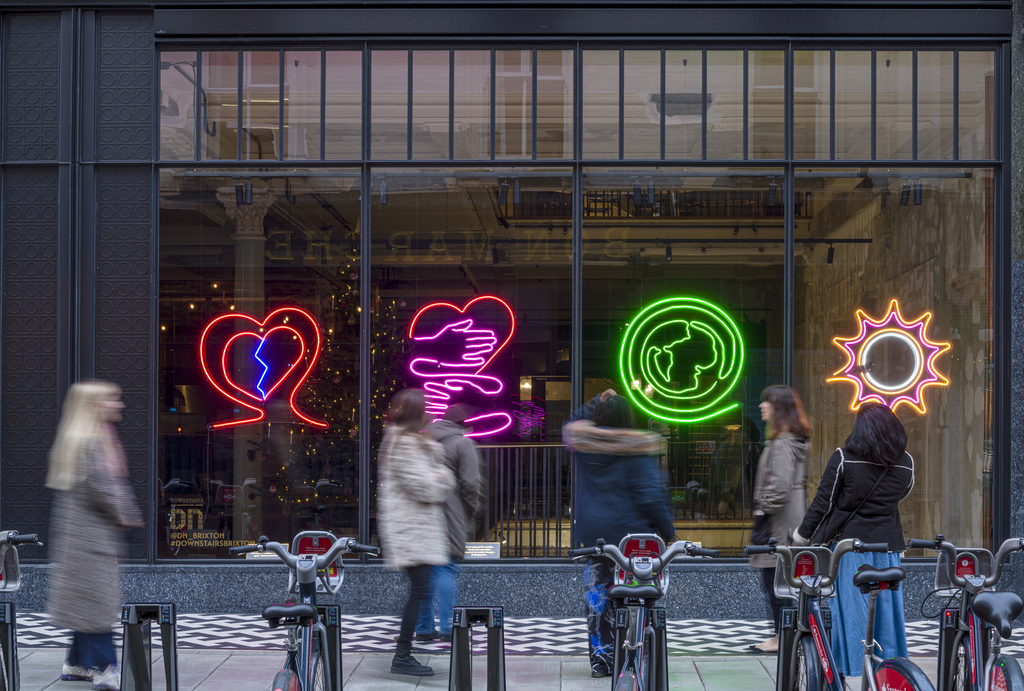 Our brief was to design and make a visual installation which could act as a beacon of hope for the local community. In the first of two social distanced and bubble-friendly workshops at The Department Store, the students conceived a continuous narrative of eight designs which addressed issues they and the wider community had faced during 2020.
These early stage designs were refined at an online crit, before being drawn up by the students on SketchUp and Rhino (following an online tutorial), cut by CNC in the practice's modelshop and then assembled, wired and tested by the students in a second live workshop. We held a small but lovely switch on event on Wednesday 2 December with the students and their families.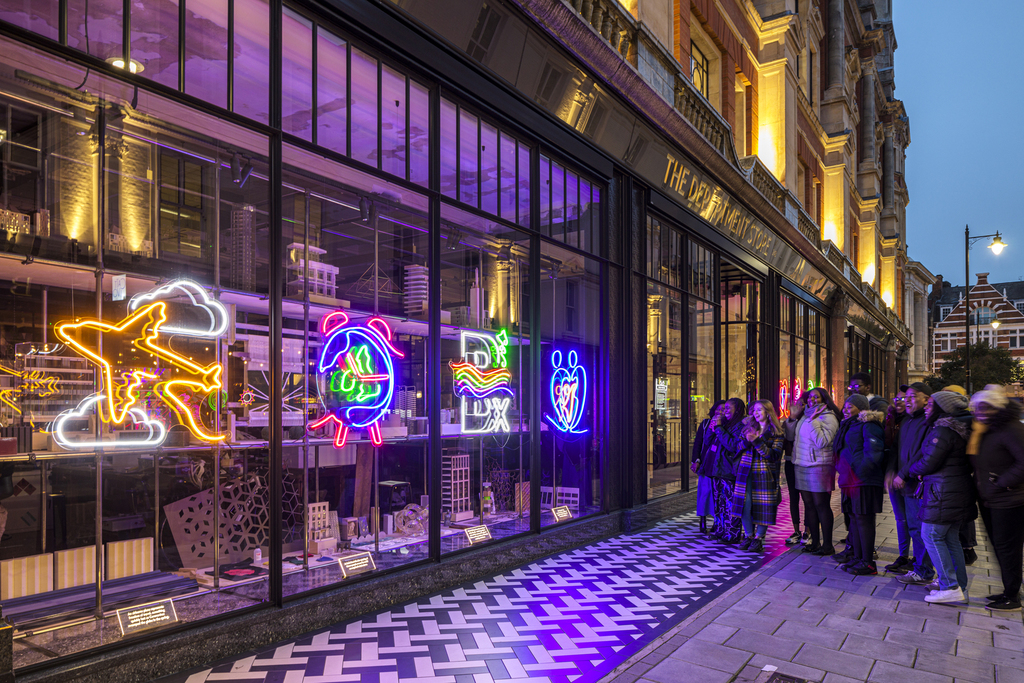 The final result is an uplifting display of creativity which will act as a portfolio piece for each student to take forward into their further education or career choices, varying from product and graphic design to photography and law.
Winter Windows 2020 felt like a very special year, and the commitment and professionalism of the students was truly impressive. Huge thanks to everyone at Squire & Partners and We Rise who made this possible – especially Omar, Beth and Isobel from our modelshop team.
Squire & Partners wish Tayla, Geraldine, Jesse, Nafisa and Natalia every success in 2021 and beyond.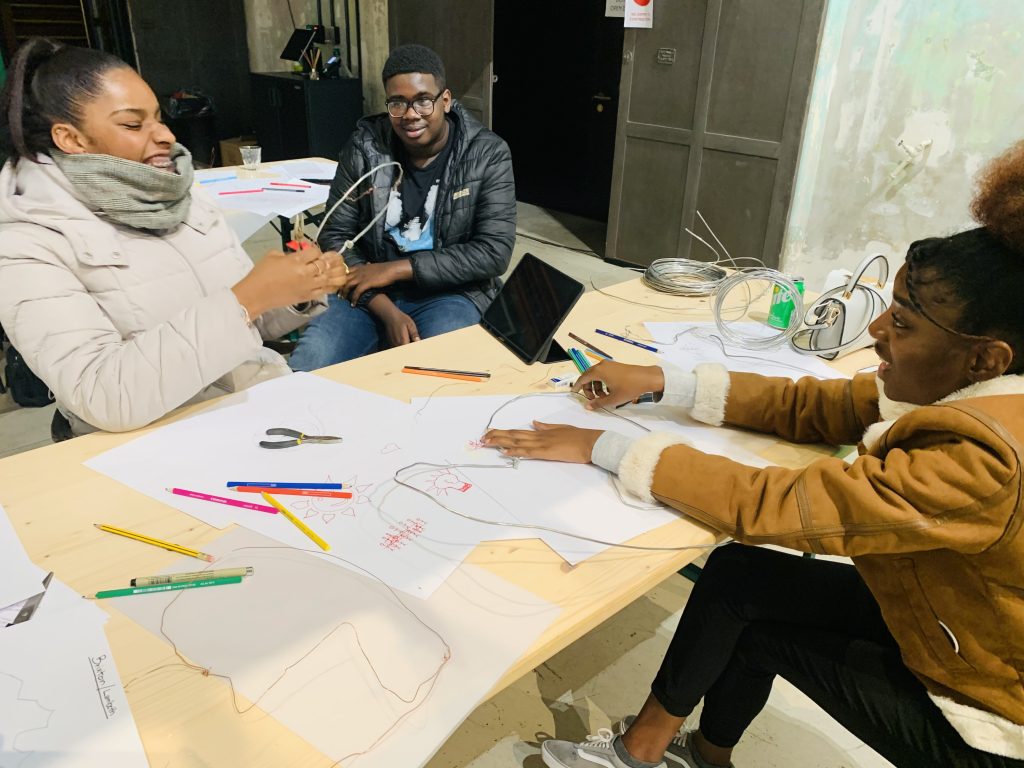 Jesse Amoah, one of the students who took part, said: 

Working on this project has been an amazing one of a kind experience! Doing what I love with other young people who share a similar interest has been very fun and interesting as we have been able to work together to create a story which would hopefully uplift people in such a difficult and confusing time. Light is a source of positive energy that is used by all and to be able to manipulate light to create art has been a beautiful opportunity which I would recommend to anyone who is considering taking part in future years.
Geraldine Gibbs, one of the students who took part, said: 

I'm very happy that I took on this opportunity when it came about because it was all a learning experience for me. I enjoyed every step of it and at the end of it all I'm proud to say that I created my own neon light with the help of my mentors.