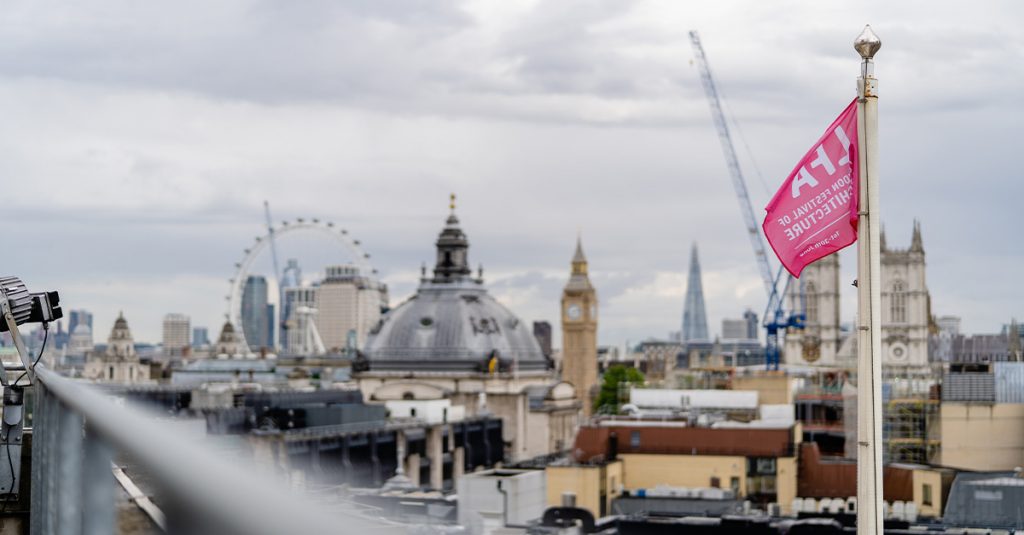 © Joe Howard Photography
June? What a month it has been! In my first year as LFA Director, the festival has returned at full power across London with an exceptional line up of over 400 events – the majority of which were free to attend. The festival's theme of 'act' without a doubt produced one of our best ever programmes. From poetry, dancing and communal dining on a pedestrianised stretch of road in Somers Town, promenade performances exploring Corbett Estate in South East to a day-long School of Activism in Hackney Wick and anything in between, the 2022 programme was experimental, daring and fresh. 
Through our year-round competitions work we have left a lasting legacy to London's public realm while demonstrating the value of good design to hundreds of thousands of people. In the lead up to the festival, we have supported a number of emerging designers to deliver one of their first public commissions. From reimagining how streets could look if they were car-free to delivering additional seating, bike parking and green infrastructure for different London neighbourhoods. All with the aim to test new ideas and ultimately generate positive long-lasting change for our city. 
This year we have appointed a brand new Festival Committee, whose members are now working alongside the LFA team year-round on the strategic direction of the festival, as well as helping to develop its networks and outreach. We have also been reappointed as one of the Mayor's Advocate Organisations and will continue to work with the Mayor's office to champion architecture, provide expertise and guidance, and help make London greener, safer and more equitable.
Our mission has always been to celebrate London as a global hub of architecture and to uncover and champion the underlying potential of design talent it holds. Yet that wouldn't be possible without our unique network of event organisers who continue to challenge what architecture can be, who our city is for, and how we can create a better, more inclusive London for all. There's so much to be proud of. 
We are so grateful to everyone who contributed to making the 2022 festival happen – our passionate event organisers, curation panel, festival committee, supporters, and partners. This year's festival might have come to an end, but without a doubt its legacy will continue sparkling across London in months and years to come!