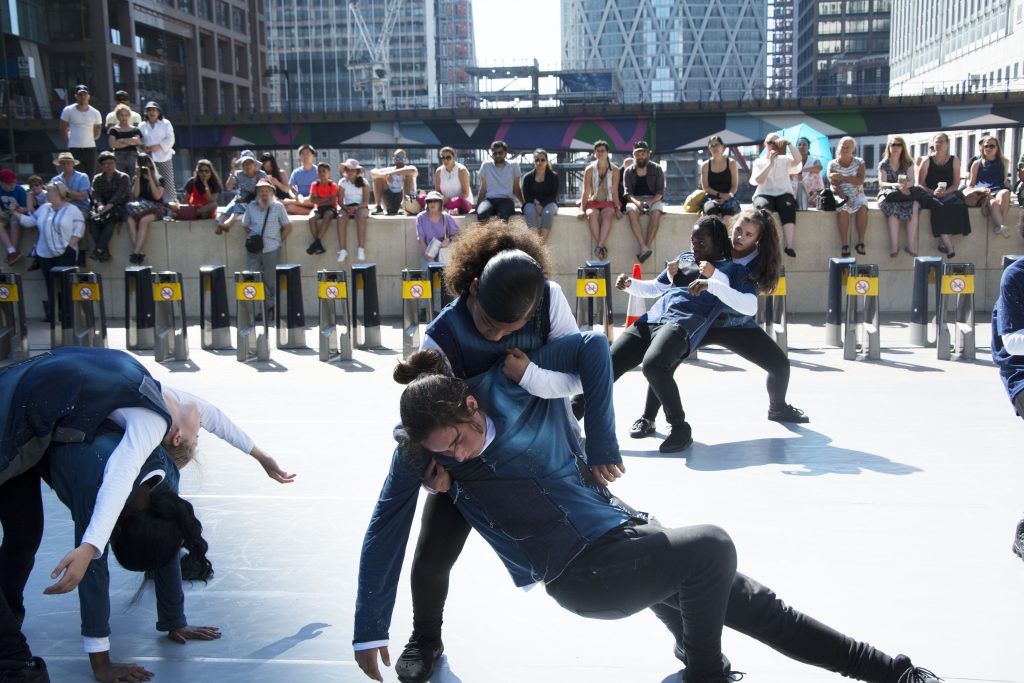 Image credit: Natasha Tiltman
Funding cuts of 70% have seen 750 youth centres in the UK close in the last decade. The desperate lack of spaces for young people to come together and express themselves is a growing problem, not only in London but in cities around the world. And the pandemic has only heightened the problem.
Impact Dance is one non-profit organisation that is fighting against this trend. Working primarily with under-represented communities, the organisation uses hip hop theatre and street dance to increase social inclusivity and give young people the skills and confidence they need to succeed in life.
Struck by the problems that Impact Dance were facing without a location to use as a permanent base, tp bennett saw an opportunity to connect them with Bloomsbury Baptist Church; a historic central London building that hosted Martin Luther King in 1961 and is ideally situated for future partnerships among the well-connected West End.
As architects, our clients are increasingly coming to us to create meaningful places with integrity, that give back to the places in which they are located. We are in a position to connect them with organisations that are effecting social change and involve those organisations in the development of our cities.
As part of a long-term pro bono project backed by the Arts Council, we have transformed the building into a state-of-the-art dance studio complete with mirrors, acoustic treatment, new lighting and sound systems. The fit-out will also include a series of rooms to create a communal 'safe space' and a hub for mentoring, homework and one-to-one meetings, an office for the Impact Dance team and a small café to encourage community, creating a relaxed environment for visitors.
For Impact Dance, just simply knowing where they'll be tomorrow, that they don't have to leave by a certain time and that they're able to invite people to meet them there, will have a huge impact.
For the London Festival of Architecture in 2021, we are collaborating with Impact Dance to stage a live performance and produce a series of films that will showcase the talents of ten dance organisations from around the world and highlight the similar challenges they are facing in terms of access to community space.
At a time when we are looking forward to shared cultural experiences again in the post-lockdown city, this performance will be an exciting and provocative experience, questioning the nature of the cities we are creating and whether they are fit to serve the people who need them most.
Young people need access to spaces and services in order to thrive and succeed. Working with them and giving them opportunities to grow creates a better society and is incredibly exciting and rewarding. We call on everyone in the built environment community to think what they could do to build care, empathy and drive reinvestment in our young people's future.
Ten-a-City
26 June 2021, Performances at 14:30 -16:30
The Scoop, More London, SE1 2DB
http://2022.londonfestivalofarchitecture.org/event/ten-a-city/