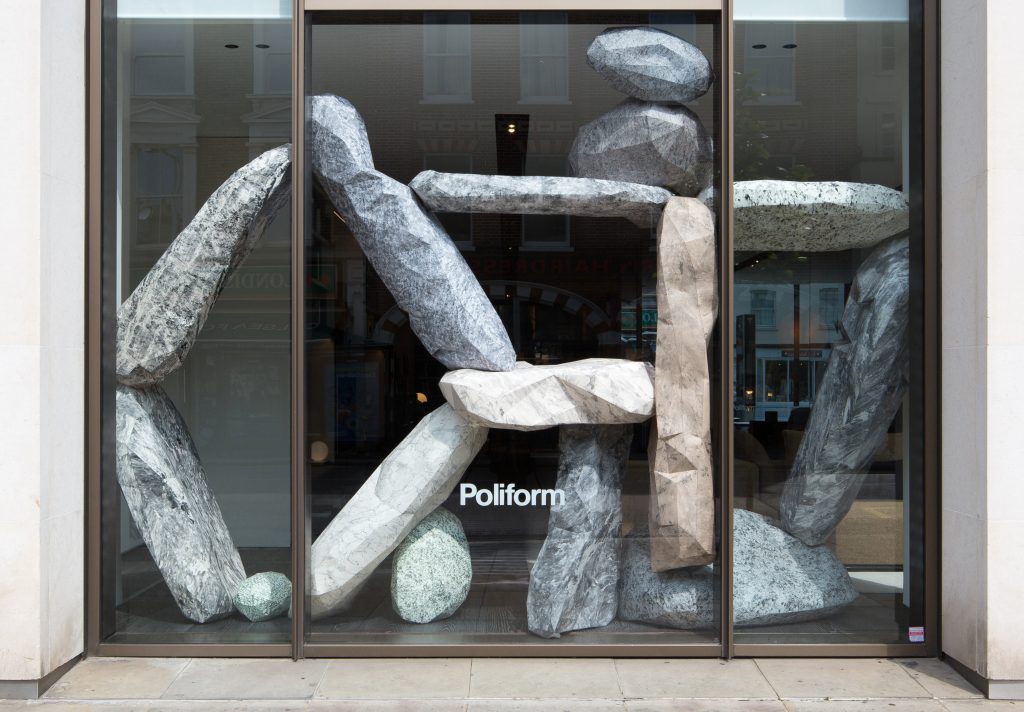 A new way for showrooms and brands to support the next generation of emerging architectural talent, whilst increasing showroom footfall and brand recognition.
The LFA has a proud history of identifying and showcasing the next generation of architects and designers through our highly acclaimed LFA competitions.
LFA 2022 will see the return of Showroom Showcase after last year's success when emerging architects and designers created paper installations in showrooms across London. It is a unique opportunity for showrooms to engage with the festival, support the next generation of architects and designers, and drive footfall to your showroom.
This is your chance to have a stunning low-cost architectural installation made of vibrant high-quality paper installed in your showroom windows for the duration of the LFA in June 2022. This provides us with an installation that will be heavily promoted through the LFA website and associated digital campaign, which will highlight your support for new talent. The project involves an open call for design concepts from emerging architects and designers. Signed-up showrooms will be able to pick a designer to create an installation for them, with input on the concept and appearance. 
As part of the LFA you will have the flexibility to hold wrap- around or additional events to engage your client base and those visiting the installation. These events will receive enhanced publicity from the LFA.
This is a unique yet flexible opportunity to engage an architecturally literate professional and public audience in your brand in a covid-secure way.
Additional Benefits
Your installation will be showcased in the windows of the showroom during June 2022 and promoted via LFA website, newsletter and social media helping draw footfall to your showroom.
LFA will record a short audio podcast with you and your designer, which will be accessible via your window sticker and LFA podcast channels.
Professional photography taken of installation.
Social media promotion and campaign around your showroom
Recognition as supporter of an LFA competition.
Additional NLA Benefits
For more information contact Hannah Nottridge.